About 3M CONSTRUCTION MARKETS INC
Operating in the fields of industry, worker safety, healthcare and consumer goods.
SHOP ALL
TOP CATEGORIES
BEST SELLERS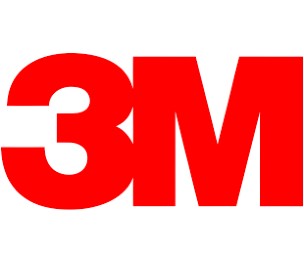 OVERALL CUSTOMER RATING
3M was founded in 1902 as the Minnesota Mining and Manufacturing Co. when its five founders were trying to harvest a mineral called corundum from the Crystal Bay mine. Although not much corundum was produced from the mine, a spirit of innovation and collaboration was born, to which today's 3M owes its success. Recently, the company announced it expects to invest $1 billion over the next 20 years to accelerate new environmental goals.
For years, 3M has been serving hundreds of customers with quality products. Among 3M's advanced products are dozens of flexible diamond hand laps, organic vapor respirator, and potting compound. When you buy 3M Construction market products, you can be confident in the company's decades of research and development.

3M is committed to improving lives, enhancing homes and advancing companies through the creation of new technology and quality products.
3M is responsible for more than 60,000 products used in homes, business, schools, hospitals and more. Many of its most popular items were patented within the last 5 years.
3M and its brands maintain operations in more than 70 countries and is a recognized global powerhouse in more than 200.
3M is an innovator in the fields of science and technology. The company and its brands produce a wide range of products, including home and office supplies, earplugs, wound vac systems, 3D printers and much more.
Resources
Address
2501 Hudson Road
Maplewood, Minnesota 55144 United States