About 3M FOOD SERVICES TRADE DEPT
Operates in the fields of industry, worker safety, healthcare, and consumer goods
SHOP ALL
TOP CATEGORIES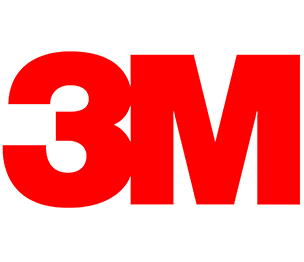 OVERALL CUSTOMER RATING
3M was founded in 1902 when its five founders were trying to harvest corundum from the Crystal Bay mine. Despite the fact that not much corundum was produced from the mine, a spirit of collaboration and innovation and was born, to which the brand owes its success. Recently, the company made an announcement that it expects to invest 1 billion dollars over the next twenty years to accelerate new environmental goals.
3M is committed to improving lives, enhancing homes, and advancing companies by creating new technology and quality products. With corporate operations in more than 70 countries and sales in 200, the brand is committed to making the products and technology that advance every company, improve every life, and enhance every home. Find a range of 3M food services products here at DK Hardware.
About a century ago, 3M started as a small-scale mining venture in Northern Minnesota, then named Minnesota Mining and Manufacturing Company. Now, the company's product helps improve people's daily lives worldwide.
From humble beginnings in 1902 to a Fortune 500 company, the company's founders had a simple goal: to mine for a mineral called corundum, ideal for making grinding wheels and sandpaper. As it turned out, what they thought was corundum was another low-grade mineral called anorthosite.
Innovation and Perseverance
Today, more than 60000 3M products are used in businesses, homes, schools, hospitals, and other industries. One-third of our sales come from products invented within the past five years, thanks to innovations from hundreds and thousands of scientists and researchers the brand employs worldwide.
When you buy 3M food services products, you can be confident in the company's decades of research and development. Some of our top-class products include Scotch Brite 96hex dual purpose scour pad 15/case, 3M cleaner pad scrub & strip, and Scotch Brite 84cc pad scrubber cash & carry stainless steel pack.
Resources
Address
2501 Hudson Road
Maplewood, Minnesota 55144 United States