TOP CATEGORIES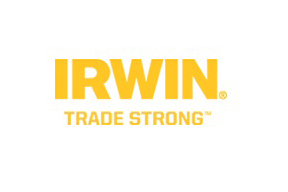 IRWIN continuously sets the professional standard in every market segment in which we compete. IRWIN's process of innovation begins and ends with the trade professional.
Company Profile
The company manufactures and distributes professional-grade hand tools and power tool accessories worldwide for trade professionals who demand superior performance and durability on the job.
Our Mission
Our product development process and performance are entirely driven by quality, and this commitment is apparent in everything we do.

Innovation
For more than 100 years, innovation has seeped through the culture of our company, and it continues to drive everything we do.
Understanding Client
Our impressive track record of new product development is born from our passion for understanding the needs of our primary users.
A Team Effort
Teams visit job sites and learn first-hand how to improve our products to help the pros increase their productivity.