About AAF Flanders
World's largest developer and manufacturer of Air Filtration Solutions.
SHOP ALL
TOP CATEGORIES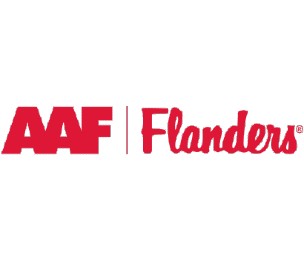 OVERALL CUSTOMER RATING
Company Profile
AAF Flanders is renowned as the world's largest developer and manufacturer of air filtration solutions. It operates production, warehousing, and distribution facilities in 22 countries spread across four continents. With its global headquarters in Louisville, Kentucky, the brand is dedicated to protecting people and processes by manufacturing the highest quality filtration equipment, air filters, and containment housings available today.
Founded in Washington, North Carolina, the company is one of the largest manufacturers of high-efficiency filters and filtration systems used by nuclear plants. It designs and manufactures air filtration solutions for residential and commercial HVAC systems, semiconductor manufacturing, biological, chemical, radiological, material processing, biotechnology, and pharmaceuticals.

The brand was formed in April 2016, when American Air Filter Co. Inc., conducting business as AAF International, acquired Flanders Corp. The combined company started to offer comprehensive, innovative air filtration solutions designed to remove and control gaseous contaminants and airborne particulates in commercial, residential, transportation, industrial, cleanroom, and nuclear power applications.
The company's global headquarters remains in Louisville, where it was founded in the 1920s. Bill Reed, an engineer, and entrepreneur developed the Reed Air Filter in 1921. It is this creative filter solution for the automobile industry that would go on to establish the company's foundation for what is today a global leader in air filtration. Bill Reed then joined forces with seven other companies to create American Air Filter Co. in 1929.
The company achieved significant milestones during its long journey. During World War II, it provided filters for 21 types of Allied aircraft and supplied environmental control equipment for underground launch sites and control centers for ballistic missiles during the 1960s. Also, the company was asked to manufacture and deliver air filters that enabled the U.S. Air Force aircrafts to aid Japan after the Fukushima Daiichi nuclear disaster.
The brand is known the world over for manufacturing high-quality products. Its products are used worldwide by top companies. Its top-class products include Prepleat air filter, foam service roller, and roll hammock MERV 3 air filter.
Resources
Address
9920 Corporate Campus Drive
Suite 2200
Louisville, Kentucky 40223 United States
https://www.aafintl.com/en/