About ABBOTT RUBBER CO INC
World Class Solutions in Industrial Hose and Rubber Products.
SHOP ALL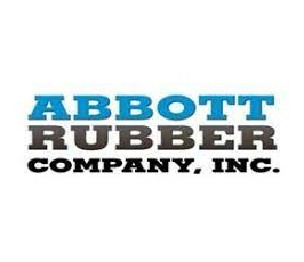 OVERALL CUSTOMER RATING
Abbott Rubber Co Inc. understands the need for high-quality Industrial Hose and Rubber Products for end-user customers and equipment manufacturers. Serving the OEM and distributor markets since 1951, the company has established itself as a top source for a variety of clients throughout the globe. With over 100,000 square feet of warehousing and manufacturing space centrally located in Itasca, Illinois, Abbott Rubber can safely provide its customers with individualized attention, unmatched technical know-how, and on-time delivery. The company's mission is to satisfy you while delivering world-class solutions for your applications.
Abbott Rubber Co Inc. provides opportunity, growth, and support to all members of the Abbott Family around the world. Through a consistent focus on exceeding customer expectations, the brand strives to be the first choice for dependable, high-quality hose and rubber products that help its customers save money, energy, and resources while maximizing their productivity. You can check out a range of impressive products from Abbott Rubber Co Inc. here at DK Hardware.
Holding Ourselves to the Highest Standard
Your safety and the safety of your environment have been at the center of what Abbott Rubber Co Inc. has been doing for more than a century. For this reason, before it ever contemplates including a certain component in one of its products, it does a thorough safety check on every ingredient with the help of a team of more than 500 scientists and professionals. Some of the company's top products include Discharge Hose, Suction Strainer, and Washer Machine Hose, to name a few.
Excellent Customer Service
The knowledgeable staff at Abbott Rubber Co Inc. is always on hand to assist consumers with ordering products. Their team's knowledge allows customers to order products from them with ease. The company specializes in worldwide shipping, and its foreign customer care representatives are certified in the shipment of hazardous items.
Resources
Address
1311 Meacham Road
Itasca, Illinois 60143 United States
Contacts
Email: sales@abbottrubber.com
+1-800-852-1855
+1-847-952-1800
https://www.abbottrubber.com/