About Abrites
Makes Software and hardware products for the diagnostics of motorised vehicles.

SHOP ALL
TOP CATEGORIES
BEST SELLERS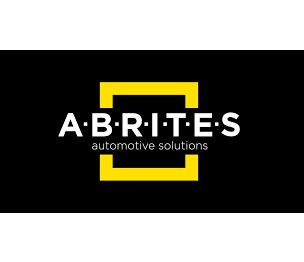 OVERALL CUSTOMER RATING
Abrites Ltd. is a creative business that was established in 2005. It is focused on creating hardware and software for the diagnostics of motorized vehicles, including trucks, cars, motorcycles, ATVs, and snowmobiles. The company's products enable operations that the corresponding car manufacturer is either unable to do or has not yet developed fully. Abrites provides workable solutions for streamlining, standardizing, and optimizing procedures for car diagnostics, key learning, module adaption, ECU programming, coding, and flashing. The company is also engaged in developing a remote diagnostics system that enables online real-time monitoring and management of various vehicle data.
Abrites
is the world leader in the world of aftermarket diagnostic equipment for the automotive industry. The foundation of the company's success is its people. Their dedication, commitment, and innovation built this company and will drive its future success. The company will always strive to provide a secure, stable livelihood for our employees and their families and opportunities for growth. You can find a range of products from
Abrites
here
 at DK Hardware.
Abrites Ltd. has a solid reputation for diagnostics, key programming, and electronic module replacement for cars, water scooters, bikes, snowmobiles, atvs, trucks, and heavy equipment. The items the company offers result from its collective experience and ongoing personal growth since 2006 as a team. The cluster set and HK010 software are some of the company's bestselling products.
The mission of Abrite USA is to provide independent workshops and locksmith specialists worldwide with factory-level diagnostics equipment. Even though the company guarantees that its tools will function with factory software, there are times when even the factory tools have limitations. In these situations, the company's motto, "Achieve the Impossible," comes into play.
Resources
Address
147 Cherni Vrah Boulevard
Sofia 1407 Bulgaria
Contacts
Email: info@abrites.com
359 2 955 04 56