About Absorbent Specialty Products
Providing
flood control solutions
to different industries.
SHOP ALL
TOP CATEGORIES
BEST SELLERS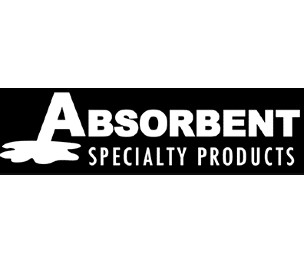 OVERALL CUSTOMER RATING
Absorbent Specialty Products is a woman-owned manufacturing business in Rhode Island. It was established in 2004 to provide: quality services & innovative solutions at competitive prices. Since 2004, the company has provided flood control solutions to various industries, including industrial, hospital, educational, commercial, government & military, sports & recreation, personal use, and more.
Absorbent Specialty Products believes that in every problem, there is opportunity. The company considers
itself
a problem solver and loves challenges. The diversity of its products and customers shows the versatility of the company. Absorbent Specialty Products is a small, woman-owned business offering BIG solutions! You can find a range of products from Absorbent Specialty Products 
here
 at DK Hardware.
Customer-centric Organization 
Absorbent Specialty Products values its customers, and most importantly, it listens to them. The company wants to hear the problems and challenges its customers are facing because it provides them the opportunity to develop a solution and perhaps a new product. 
With a strong dedication to R&D, Absorbent Specialty Products outdoes its competitors by producing high-quality products. The company manufactures over 400 SKUs, 90 percent of which are made in the USA. Moreover, it is also a member of several associations, including ISSA, NSC, ICCFA, AATB, RIPW, NRICC, and RIAEM. The company's Flood Barrier is suitable for erosion control, flood control, ballistic protection, water removers, ballasts, and more. 
Resources
Address
30 Hamlet Street
Pawtucket, Rhode Island 02861 United States
Contacts
Email: info@absorbsp.com
888-761-4405
401-722-1160