About ABUS
Offers Home Security, Commercial Security, Safety Lockout, and Recreational Security products.
SHOP ALL
TOP CATEGORIES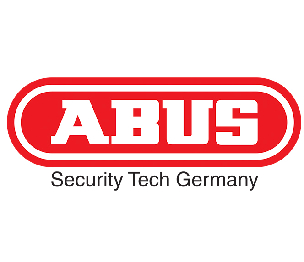 OVERALL CUSTOMER RATING
Company Profile
ABUS offers home security, commercial security, safety lockout, and recreational security products. The brand focuses on developing fusing mechanical components, electronics, alarms, and video surveillance systems. Since 1924, the brand has provided a good feeling of security worldwide. The brand manufactures highly reliable products with easy operation and long service life. With global operations, the ABUS group supplies worldwide markets on all continents with customized security solutions.
ABUS is known for providing a large product range of innovative security solutions in the areas of security at home, mobile security, and commercial security. The ABUS group comprises the companies ABUS August Bremicker Söhne KG, ABUS Security-Center GmbH & Co. KG, ABUS Pfaffenhain GmbH and ABUS Seccor GmbH with around 3,000 employees worldwide. Find a range of ABUS's products here at DK hardware.

August Bremicker and his sons started their business of producing padlocks along with hasps and staples in the village of Volmarstein, Germany, back in 1924. Little did they know back then that their product would work its way around the world one day. Today, their business has blossomed into a corporate group with global operations.
On its 25th anniversary in 1949, the brand introduced the first Diskus padlock, still produced today in a similar design. In 1958, the brand introduced bras padlocks and started making bicycle locks in Rehe. The brand launched a lock for telephones with a dial plate one year later.
In 1961, the brand started manufacturing door cylinders in cooperation with the Italian Cisa company. In 1971, ABUS produced the very first high U-lock and thereby invented a product that would be known all around the world as the "bicycle U-lock." In 1981, shortly after the start of the second oil crisis, the brand launched an oil tank lock onto the market.
Growth Through Acquisitions
Through the acquisition of Augsburg-based security center company in 2001, ABUS expanded its portfolio in video surveillance and alarm tech. In 2003, the brand integrated the SchlieBanlagen GmbH Pffafenhain company, based in Saxony's Ore mountains, and thereby acquired a specialist for the production of locking systems with more than 90 years of experience.
In 1996, ABUS was accepted into the "German standards - Brand of the Century" economic book. In 2011, the brand was selected by the jury for its first edition of "Das Beste fur Ihr Kind" ("The best for your child") on account of its security solution suitable for children. In 2015, ABUS was honored as the most innovative brand with the PIUS award in the "Electrical and Media Tech" category.
Throughout its journey, the brand has introduced top-class products in the market. ABUS's locks have best-in-class quality and deliver top-class performance that their customers expect. The company sells padlocks, key blanks, security chain, to name a few.
Resources
Address
12910 N 19th Avenue
Phoenix, Arizona 85029 United States