About ACCO Brands Corporation
Delivers "must-have" products and solutions for homes, schools, and offices.
SHOP ALL
TOP CATEGORIES
BEST SELLERS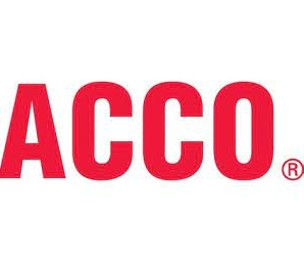 OVERALL CUSTOMER RATING
Company Profile
In 1903, Fred J. Kline founded the Clipper Manufacturing Company in Long Island, New York. In 1910, the company became the American Clip Company and first used the acronym ACCO. By 2012, ACCO Brands became a global leader, completing an $860 million merger with MeadWestvaco's Consumer and Office Products. The transaction brought brands like Mead, Five Star, Trapper Keeper, AT-A-GLANCE, Cambridge, Day Runner, Hilroy, Tilibra and Grafons to ACCO Brands' product line. In 2017, ACCO successfully added Esselte Group Holdings to its acquisitions.
ACCO Brands delivers "must-have" products and solutions for homes, schools and offices that meet and exceed consumer expectations. The company functions as a team that acts with integrity, embraces diversity and works to protect the environment.

ACCO Brands is home to the world's most iconic academic, consumer and business products. We offer products and services that guarantee full customer satisfaction, including picture frames, stands, binder supplies, and laminating pouches.
ACCO employees run annual campaigns in support for the City of Hope, funding initiatives that lead to development of life-saving research and treatments across the world.

ACCO provides world-class security products, including computer locks, biometric security devices and shredders that protect you and your company from data breaches and identity theft.
ACCO's strategic manufacturing and distribution network places its products in the hands of businesses and workers in more than 100 countries every day.

Resources
Address
Four Corporate Drive
Lake Zurich, Illinois 60047 United States
https://www.accobrands.com/