About Accurate Strikes
Provides secure and accurate hardware security solutions to the American market.
SHOP ALL
TOP CATEGORIES
BEST SELLERS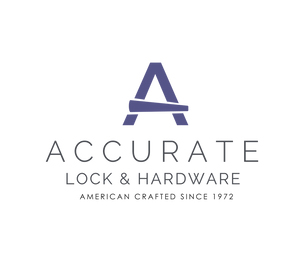 OVERALL CUSTOMER RATING
Accurate Strikes has provided efficient locksets and accurate hardware solutions to the American market for almost half a century. The company upholds its dynamic character as it continues to expand with the addition of a fifth building that will add 18,000 square feet for manufacturing, offices, and innovation. Accurate Strikes is recognized as the largest manufacturer in lower Fairfield County and has garnered the attention and support of some of the state's top elected officials for bringing economic growth to the area.
Accurate Lock & Hardware has served its customers American-made locks and hardware solutions for half a century. Their team's collective dedication to craftsmanship has always resulted in the finest products to meet every demand of its clients. 

Accurate Strikes was founded by Ronald L. Salvatore in 1972. Ronald established Accurate as one of the premier 'lock and hardware' manufacturers in the industry. Today, Ronald remains actively involved in the business. He is also a member of the Society of Manufacturing Engineers, the Door and Hardware Institute, and the Decorative Plumbing and Hardware Association.
We offer a plethora of exquisite door accessories that simplify the handling of all types of doors including sliding doors, swinging doors, and more.

We remain committed to providing American-m
ad
e hardware solutions that ensure your safety and security
. Our locksets and deadlocks
protect you from every type of threat related to access control violation and intrusion.
Modern Solutions to Lock and Hardware
Accurate Strikes' experience in the 'lock and hardware' industry has allowed us to develop a superb range of door and window security hardware that guarantees easy functionality—an investment with a lifetime of returns.
Resources
Address
1 Annie Place
Stamford, Connecticut 06902 United States
Contacts
Email: sales@accuratelockandhardware.com
203-348-8865
203-348-5234