About ACS Industries, Inc.
Manufactures critical components used in system assemblies.

SHOP ALL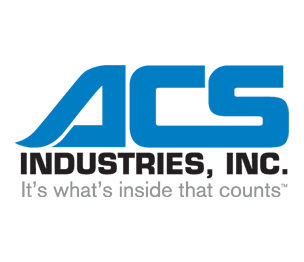 OVERALL CUSTOMER RATING
ACS Industries was founded in 1939 as the American Copper Sponge (ACS) in Rhode Island, USA, and started manufacturing copper-knitted sponges. Today, ACS Industries is the world's largest vertically-integrated, knitted wire mesh manufacturer. As a global supplier, we have mass production facilities in Shanghai, Monterrey, and Turda, along with regional sales offices located throughout the world. 
ACS Industries is the world's most valued vertically-integrated, knitted wire mesh manufacturer. Our holistic process allows our company to have direct control over both our raw material supply and finished product capabilities.

Our studies in vibration isolation have helped us reduce the noise vibration harshness of our automotive products.
Commitment to Automotive Safety
With ACS Industries is in your car you are out of harm's way. Our supply exhaust after-treatment components are integrated by the world's top automotive producers. 
Our stainless-steel foil electric hinges are UL-fire rated and designed to provide current transfer to both mortise or cylindrical locks.
Our power supply units are UL-listed under almost 294 standards for access control system units. They are perfect for overload protection and surge suppression on electrical outputs.

Resources
Address
One New England Way
Lincoln, Rhode Island 02865 United States
Contacts
Email: sales@acsind.com
+1 866 783 4838