quick order form
Add items one at a time by entering their sku.
submit purchase order via :
Mail : 208 NW 6th Ave, Hallandale Beach, FL 33009
Phone : 1-954-556-6667
Fax : 1-305-514-0047
Email Id :sales@dkhardware.com
Questions? We can help! 877-509-8040

Use your own order form
OR
It's What Inside That Counts

Exhaust After-Treatment
We at ACS supply exhaust after-treatment components to the world's top automotive producers. The emission of harmful pollutants into the environment is reduced considerably.
NVH
Noise, vibration and harshness study helps modify noise and vibration characteristics of vehicles. Our expertise in wire mesh to develop products for vibration isolation that can be used in a wide variety of applications.
Removable and Reusable Insulation
A variety of global industrial organizations use our removable and reusable insulation products. They get installed fast and help you avoid expensive downtime.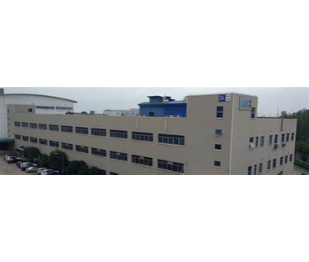 Knitted Wire Mesh Solution
We at ACS design and manufacture engineered knitted wire mesh solutions for applications in all industries world-over.
Occupant Safety Systems
We are a key global supplier to the automotive safety market, ACS is in your car, keeping you out of harm's way.
ACS Helping Hand
Committed to supporting the spirit of volunteerism at both our corporate office and manufacturing plants. ACS Helping Hand, a division of ACS Industries, Inc. encourages ACS employees to give back to their communities.
ACS is the world's most valued vertically integrated knitted wire mesh manufacturer. The process we use is holistic: we purchase a raw wire rod in a variety of alloys and draw it down in-house to fine diameter wire. We prefer to follow this process instead of buying fine finished wire. This allows our company to have direct control over both our raw material supply and finished product capabilities. Hence, achieving perfection in the final product.

Founded in 1939 as the American Copper Sponge in Rhode Island, USA and started manufacturing copper knitted sponges. Today, ACS is the world's largest vertically integrated knitted wire mesh manufacturer. A key global supplier of pyrotechnic airbag inflator filters and exhaust systems components to both Original Equipment Manufacturers (OEMs) and Tier 1 suppliers. Also, we are a global supplier to both the foodservice and janitorial industries. We are a multinational organization that serves customers on every continent. In addition to both our headquarters and industry-leading Research & Development center in Rhode Island, USA, we have production facilities in Shanghai, China; Monterrey, Mexico; and Turda, Romania, and regional sales offices located throughout the world.