About ACUDOR PRODUCTS INC
Providing Access products for ceilings, walls, floors, roofs, and more.

SHOP ALL
TOP CATEGORIES
BEST SELLERS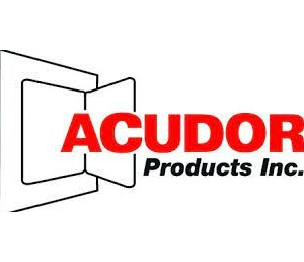 OVERALL CUSTOMER RATING
Acudor Products Inc. is your ideal choice for high-quality access products. The brand has been a leader in the industry for over 40 years, providing access products for ceilings, walls, floors, roofs, and more. Acudor maintains the most complete access product selection in the entire industry, with different styles and sizes available to meet every need. If you have an access problem, the brand is confident it has the perfect solution! The company's products are sold across the world from North America to the Middle East.
Established in 1976, Acudor Products Inc. expanded with nearly 100 access doors, floor doors, ladders, roof hatches & smoke vents, and safety accessories. The brand has continually pushed the access door industry to new standards by focusing on unique and innovative solutions to common problems. From special sized Access Doors to an electronically actuated, over-sized custom Roof Hatch; the company's product depth of technical strength and application knowledge is unmatched in the industry. Find a range of products from Acudor Products Inc. here  at DK Hardware.
After being established in 1976, the Acudor brand has continually expanded to include 37 different models of access panel, fifteen different models of smoke vents and roof hatches, ten different models of Floor Doors, and fixed shaft modular ladders and safety accessories. The brand's products are sold worldwide with multiple stocking facilities located across North America. Its factory is equipped with modern fabrication technology. Its fabrication capabilities include shearing, saw-cutting, CNC Turret Punching, Stamping, Laser Cutting, Precision Brake Forming, Drilling, and Machining. 
The brand's products are built to last. They are crafted from steel, aluminum, stainless steel, and other materials. The brand has made partnership with suppliers of material that provides flexibility in its purchasing and enables it to meet the just-in-time requirements of its customers. What more, Acudor is ISO 9001:2008 certified and takes pride in its exceptional workmanship it has been providing to its customers in a range of industries for the past 40 years. In addition to having the market's broadest range of standard Access products, more than 20% of Acudor's output is custom. 
Resources
Address
9 Wood­land Road Unit A
Rose­land, New Jersey 07068 United States
Contacts
Email: info@acudor.com
1-800-722-0501