About Acuity Brands
Renowned provider of energy-efficient technology.
SHOP ALL
TOP CATEGORIES
BEST SELLERS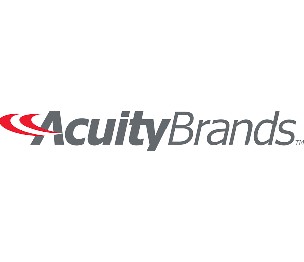 OVERALL CUSTOMER RATING
Acuity Brands is a Georgia-based company with multiple sub-brands and operating units in North America, Europe, and Asia. The Acuity Brands Lightning unit deals in fluorescent lighting, decorative fluorescent lighting, roadway lighting, emergency lighting, industrial lighting, outdoor area lighting, landscape lighting, and architectural lighting for commercial, institutional, industrial, consumer, and infrastructure. Sustainability is in the core values of Acuity Brands, and they have a goal of reducing 100 million metric tons of carbon by 2030.
Acuity Brands is a renowned provider of energy-efficient technology, with controls ranging from basic to complex. Lighting controls help save energy, increase comfort, ensure energy code compliance, and have a good long-term impact on the environment. Shop through a wide range of lighting solutions from Acuity Brands here.
More Than 100 Years of Experience
Founded in 1919 under the name of Atlanta Linen Supply, the company is a world-renowned lighting solutions provider. By 1944, the company gained a coveted listing on the New York Stock Exchange following its huge success years ago.
Bright Vision for a Brighter Future
The lightning company, Acuity Brands use innovative technology to solve problems in space, light, and more things to come. The intelligent lighting solutions from the brand allow you to expand the design possibilities where you and your customers learn, work, and play.
Considering all the customers' concerns about safety, the company ensures every product meets equipment and installation safety standards. The UV technology is bliss, and the retrofit lighting with embedded sensors and controls makes renovations and maintenance simple.
By 2030, the company aims to reduce at least 100 million metric tons of carbon through innovative technological advancements in LED luminaires, lighting controls, and building management systems. Shop through a wide range of products from Acuity Brands on DK hardware, including Lighted Exit Sign, Fluorescent Tube Protector, Emergency Light Switch, and Fixture Chain Hangers.
Resources
Address
1170 Peachtree Street NE #2300
Atlanta, Georgia 30309 United States