About ADVANCE EQUIPMENT MFG CO
A wide range of top-quality tools designed for various trades, including drywall, wall covering, painting, and wall covering installation.
SHOP ALL
TOP CATEGORIES
BEST SELLERS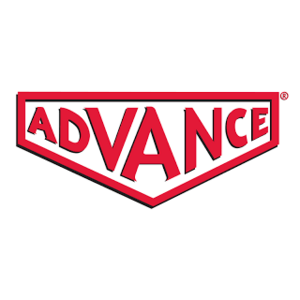 OVERALL CUSTOMER RATING
Company Profile
Advance Equipment Manufacturing Company is synonymous with high-quality American-made tools, a name trusted and respected by professional contractors across the industry. With a legacy spanning nearly a century, we've become a hallmark of excellence in the tools manufacturing sector. Our commitment to innovation, coupled with the expansion of our facilities and manufacturing technology, has enabled us to develop cutting-edge products that cater to the evolving needs of professionals. Today, we proudly serve a growing North American and international market.
Advance Equipment, with a history dating back to 1922, has been at the forefront of manufacturing tools for drywall, wall covering, and painting, often as the driving force behind many industry-renowned brands. Our domestic manufacturing capabilities enable us to offer exceptional Private Label programs that companies trust for top-notch tools proudly associated with their name. In the realm of
drywall
, our extensive range includes everything from knives, mud pans, and mixers to floor &
wall scrapers
, corner trowels, and taping banjos. For wall covering projects, we provide a variety of tools, including miscellaneous items, tables & boards, seam rollers, and straight edges. Our comprehensive line-up of
painting tools
caters to the diverse needs of professionals, and our pasting machines are the go-to choice for precise and efficient pasting in wall covering applications.
Precision Tools, Unmatched Quality
Our commitment extends beyond manufacturing excellence. We prioritize customer needs through lean manufacturing principles, ensuring flexibility to handle orders of all sizes quickly and efficiently. Our dedication to quality surpasses offshore manufacturers, thanks to robotic equipment that delivers precision and accuracy consistently.
Ready to elevate your tool game? Discover Advance Equipment's exceptional range on the DK Hardware website today!

Resources
Address
4615 W Chicago Avenue
Chicago, Illinois 60651 United States
Contacts
+1 (773) 287-8220