About Advanced Industrial Coatings
Nationally-recognized industrial coating services company.
SHOP ALL
TOP CATEGORIES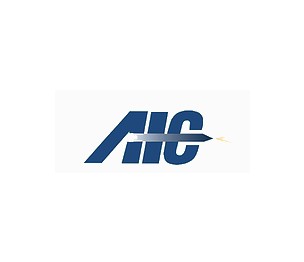 OVERALL CUSTOMER RATING
Advanced Industrial Coatings, generally referred to as AIS, provides industrial coating application services to customers from manufacturing sectors, including automotive, medical, aerospace, energy, and semiconductor. It was established in San Jose, California, in 1984. The company is located in Stockton, CA, with clients across the United States and Europe. Also, AIC provides pickup and delivery in their trucks for clients in the Bay Area. As a future-looking organization, the company is committed to the continual improvement of our environment.
Advanced Industrial Coatings, Inc. is an approved vendor for industry-leading industry giants such as Lam Research and Applied Materials, and is the designated coater for numerous leading medical manufacturers. Dave Arney, the company's founder and COO, has been given the charge of leading the engineering and operations departments. Find a range of products from Advanced Industrial Coatings, Inc. here at DK Hardware.
World-Class Manufacturing Center
AIC's 50,000-square-foot plant for scientific applications includes an environmental and climate-controlled area and a conveyorized powder coating line. The company is an ISO 9001:2008 registered industrial coatings services provider, a Whitford Worldwide Approved Quality Coater and a Dupont Certified Star Coater. It applies a number of PTFE-based coatings along with a wide range of other industrial coatings. Advanced Industrial Coatings, Inc. offers a broad range of experience handling complicated coating application issues, from CMP platens that weigh hundreds of pounds to vascular closure devices used in angioplasty. The company's top products include Acrylic Enamel Hardener, Epoxy Primer, Standard Reducer, and Urethane Accelerator.
Best Workforce in the World
AIC believes the foundation of its success is its people. Their dedication, commitment, and innovation built this company and will drive its future success. The company will always strive to provide a secure, stable livelihood for its employees and their families and opportunities for growth.
Resources
Address
101 W Prospect Avenue
Cleveland, Ohio 44115 United States