About AERO-MOTION INC
The Original Aero Prop Flying Propeller Toys!
SHOP ALL
TOP CATEGORIES
BEST SELLERS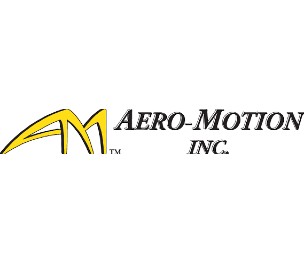 OVERALL CUSTOMER RATING
Aero-Motion, Inc. has been manufacturing and selling classic action toys since 1975. Their journey began as the original manufacturer of the classic wooden folk toy, the Puddle Jumper™ flying propeller toy, which became a national success. After that, the company went on a developing spree of classic hardwood toys. Today, these toys include Yo-Yos and Classic Wooden Spin Tops. In 1991, Aero-Motion, Inc. developed the best-selling plastic Aero Prop Flying Propeller Hand Powered Helicopter, which also received immense success. 
AeroMotion, Inc. earns its stripes so that it can create loyal users. The company is committed to empowering its people to fully capture and express life's moments personally and professionally through toys. It believes the future will continue to be shaped by the evolving needs of its customers, as well as the ideas and creativity of our people. Find a range of products from Aero-Motion, Inc.here at DK Hardware.
Fast forwarding thirty years, the company has given countless people the opportunity to experience joy with nothing but their hands and a simple yet great toy. The company has shipped more than 50 million propellers all across the globe in the hope of spreading joy in the form of fun and excitement! The company's top products include Spin Top Wood Assorted, Toy Aero Props Wood Assorted, and Toy Plastic Assorted.
The Joy of Spreading Happiness
Aero considers it a great honor to have helped shape childhood memories for people all over the world. It keeps hearing the classic saying, "I remember those from when I was a kid!" For many kids, the company's toys were their first experience with the THRILL OF FLIGHT, and they became a cherished memory for the rest of their lives. The company thanks its customers for allowing them to continually strive to provide quality classic toys and hopes they will join them on their journey to spread joy, fun & excitement through the power of play!
Resources
Address
373 Front Street
Grover Beach, California 93433 United States