About AES Industries
A Single Source Solution for National Account HVAC Replacement Program
SHOP ALL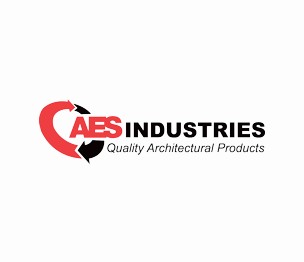 OVERALL CUSTOMER RATING
Established in 1988, AES Industries is one of the largest manufacturers of drop box diffuser systems and roof curbs. The company has added a Mechanical Services Division to expand its capabilities as a single source supplier of Miscellaneous steel. AES Industries believes eliminating collaboration with several suppliers and subcontractors will help reduce building expenses. The company's primary goal is to improve the services offered to its General Contractor network across the country. AES Industries has four different fabrication facility locations nationwide to assist its customers and reduce freight costs and shipment lead times.
AES is a company focused on innovation, service, and sustainability in the world of Refrigeration and HVAC. Since 1988, the company has become one of the nation's largest manufacturers of roof curbs and drop box diffuser systems. It continues to improve on quality and manufacturing excellence focusing on National Accounts and Recycling. Find a range of products from AES Industries here at DK Hardware.
AES Industries was established in 1988 as a curb manufacturer for Wal-Mart in stores in the southeastern United States. In 1992, it was specified on all Wal-Mart projects throughout the United States. The Volume control dampers were created for Wal-Mart and specified on all projects.
In 1997, AES designed the first 6-way Drop Box Diffuser eliminating the need for spiral pipe over sales force areas. In 1998, the company became the sole curb supplier for Target, The Home Depot, and Public Supermarkets nationwide. In 2001, AES opened a manufacturing facility in Wheeling, WV, expanding sales to the Northeast. The company's top products include Door Lock Hole Reforming Tool, Spray Gun Cup Adapter, Piano Windshield cut out Wire, and Urethane Cutting Knife.
By 2004, AES Industries had become the sole curb supplier for Lowe's Home Improvement in the U.S and Canada. Also, the company established AES Mechanical Services to further enhance its market position. AES next opened a manufacturing facility in Yerington, NV, in 2006, expanding sales to the west coast. In 2007, AES Reclaim was created to perform recycling services for Wal-Mart Cap-X projects in the southeast.
Resources
Address
P.O. Box 781147 2171
Alabama Highway 229
Tallassee, Alabama 36078 United States