About AFC Cable Systems, Inc
Leading designer, manufacturer and supplier of electrical distribution products.

SHOP ALL
TOP CATEGORIES
BEST SELLERS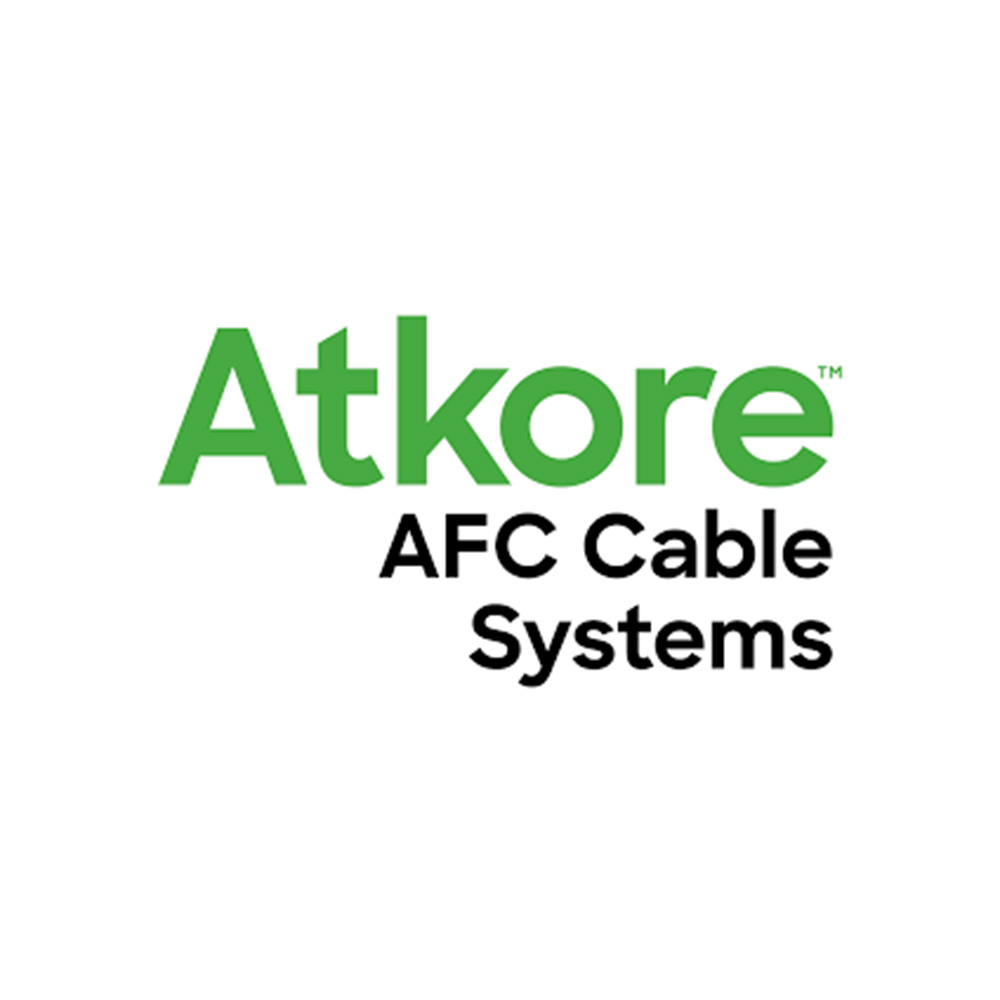 OVERALL CUSTOMER RATING
AFC Cable Systems was founded in New Bedford, Mass., in 1926 as the American Flexible Conduit Company. It is a part of Atkore International, a leading designer, manufacturer, and supplier of electrical distribution products. These include metal clad and armored cables, flexible metal, flexible wiring systems, non-metallic and flexible metallic liquidtight fittings, and conduits used in the construction and modernization of institutional facilities, commercial office buildings, shopping centers, and multifamily dwellings.
After opening its doors in 1926, AFC has grown over the years to bring our customers innovative products that save labor, time, and cost. The company supplies a wide range of cost-effective products to electrical contractors throughout the United States and internationally. Its products find use in several industries, including retail, institutional, commercial, and industrial construction, including hospitals, commercial office buildings, other healthcare facilities, shopping centers, banks, manufacturing facilities, computer centers, new construction renovations, and re-hab construction. You can find a range of products from AFC Cable Systems here at DK Hardware.
AFC started as a privately owned company and became a part of Nortek Inc., Providence, R.I. from 1969 until 1990. After executing an initial public offering in 1993, AFC Cable Systems became a private company independent of Nortek. In February 1995, AFC completed a follow-on offering. AFC was acquired by Tyco International, Ltd in November of 1999. In 2010, Tyco decided to sell the majority stake in the business to the private equity firm Clayton, Dubilier & Rice. The new company was named Atkore International. In 2011, Atkore International started the year as a standalone company.
AFC has made its mission of designing and manufacturing high-quality and cost-saving electrical and communication products that supply power, voice, and data for retail, institutional, commercial, and industrial applications. The company's extensive product line includes Armored cable (Type AC, Type MC), specialty cables, cable and conduit fittings, metallic, non-metallic, and liquidtight flexible metal conduits, and integrated modular voice/power/data wiring systems. These products offer total installed cost savings, along with application versatility. The company's Armored Cable 1-Hole Support Straps and Liquidtight Flexible Steel Conduit are some of its bestselling products.
Resources
Address
960 Flaherty Drive
New Bedford, Massachusetts 02745 United States
Contacts
800-757-6996
508-998-1131