About AFX
Creating stylish, energy-efficient Lighting products.
SHOP ALL
TOP CATEGORIES
BEST SELLERS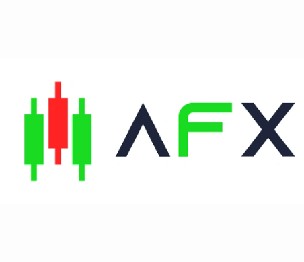 OVERALL CUSTOMER RATING
AFX is known for incorporating innovative technology to create stylish, energy-efficient lighting products. So, if you want your lighting to be original, bold, and environmentally smart, you should choose AFX products. The company's products offer the perfect union of smart design and lighting beauty and have re-defined energy-efficient lighting in a way not imagined before. AFX has re-invented the decorative fixture category by utilizing fluorescent lamping, the latest technologies, state-of-the-art ballasts, and top-notch design engineering. And the company hasn't stopped yet. As it grows, it is continuously developing, expanding, and rethinking its core product offering to residential and commercial markets.
When you choose AFX Lighting, you can rest assured that you are getting the best. The company offers award-winning decorative fixtures that perfectly fuse industrial design with an artistic flair to deliver exceptional products. The company's vision is to continue to create a new look for energy efficiency. Being an industry leader in fluorescent, LED, and other light sources since 1938, AFX works every day to maintain its respected position in the lighting industry...through its commitment to delivering uniquely designed and technologically-advanced lighting products of superior quality. You can find a range of products from AFX here at DK Hardware.
Starting just before World War II, AFX has become one of the country's most prominent players in energy-efficient lighting. It was founded by William Rusnak, a banker and furniture retailer with an entrepreneurial spirit. Having encountered fluorescent lighting at the 1933-34 Century of Progress International Exposition in Chicago, he opened his shop in 1938. His son-in-law, Jerry Solomon, entered the business in 1940, and his son Bill Solomon became President in 1983. Being an industry leader, the company embraces the best new ideas in lighting design and manufacturing, ushering in the era of cabinet lighting.
AFX Inc. is headquartered in Waukegan, IL. The company has large warehouses across the country to provide excellent service in all regions. Thanks to its superior engineering capabilities, AFX can deliver competitively priced, well-designed products that result in a consistently high level of customer satisfaction. The company has an expansive national network of independent sales agencies supporting a distribution network of lighting showrooms and electrical distributors. Also, AFX works with designers and architects to establish itself as the approved supplier. The company's products are used in various applications, from hotels and restaurants to commercial buildings to multi-family, assisted-living, single-family residences, and more.
Resources
Address
2345 North Ernie
Krueger Circle
Waukegan, Illinois 60087 United States