About AGRI-FAB INC
Provides world-class Lawn Care Solutions.
SHOP ALL
TOP CATEGORIES
BEST SELLERS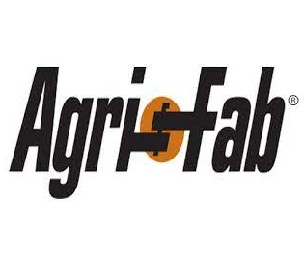 OVERALL CUSTOMER RATING
Agri-Fab Inc. provides world-class manufacturing solutions and best-in-class delivery, strategically aligning with its customer business models. It is a wholly-owned subsidiary of AF Holding, located in East Central Illinois, Sullivan, Illinois. Agri-Fab lawn products are specifically designed for homeowners who want a beautiful lawn and want the job of lawn care hassle-free. Also, the company is dedicated to building quality and durability into its products. The company assures its customers that its products are made with the highest quality components to ensure lasting performance, making it an industry leader in this field. As proof of commitment, all Agri-Fab's products come with an industry-exclusive limited three-year warranty.
Agrifab lawn care products are made by people who care and will always help make your lawn beautiful and easier to maintain. The company spends significantly on R&D to create high quality to serve its customers better. Before being sold and distributed, the company's items pass rigorous quality control inspections conducted per the highest industry standards. You can find a range of products from Agri-Fab Inc. here at DK Hardware.
AF Manufacturing has an extensive 300,000 sq. ft. manufacturing facility in Sullivan, IL. The company services all types of parts and needs, from manufacturing laser-cut parts to complex assemblies. Agri Fab Inc. keeps its equipment best-in-class and continuously improves its efficiency by investing in new technology. 
AF Manufacturing has eight focus areas: Laser, Machining, Welding, Stamping, Tooling, Assembly, and Tube Bending/Forming. Its engineers have over 200 years of combined experience and help review all processes and quotes. The company also has a dedicated model shop for limited pre-production pilot runs and prototypes. 
Agri-Fab provides distinctive part and product quality assurance through its robust Quality Management System based on ISO 9000 standards. The company's QMS includes APQP practices with multiple measurements and process capabilities, Work Instructions, and part and process control plans in a controlled document system. Also, Agri-Fab utilizes PCDMIS, Minitab, and SPC Software capture date for consistent dimensional results. The company's top products include Lawn Sweeper, Smart Spreader, Dethatcher Tow-Behind, and Snow Blade. 
Resources
Address
809 South Hamilton Street
Sullivan, Illinois 61951 United States
Contacts
(800) 448-9282
(217) 728-2032