About Air King
Total Ventilation Solutions
SHOP ALL
TOP CATEGORIES
BEST SELLERS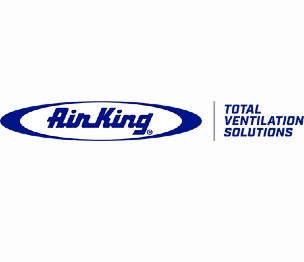 OVERALL CUSTOMER RATING
Air King is dedicated to manufacturing high-quality, energy-efficient, and economical indoor air quality solutions that meet local and national codes. Also, it is a 6-time ENERGY STAR® Partner of the Year award recipient that tells volumes about its brand name and products. With extensive lines of fresh air machines, exhaust fan range hoods, and industrial and commercial grade air circulators, Air King has the products you need and want. The customers of Air King have high expectations, and for over 40 years, the company has strived to meet and often surpassed those expectations.
With innovation as its principle, Air King is working to provide high-quality ventilation products that last years. So, whether your need is to improve your home's air quality or circulate air in an industrial or commercial environment, Air King has a solution. The company strives to make each one of its exhaust fans, air circulating fans, range hoods, and fresh air devices simple to install, use, and maintain. Also, the company is proud of its long heritage of American-made products and its exemplary customer service standards. You can find a range of products from Air King here at DK Hardware.
At AirKing, the management believes that a home is more than just a house. It is an investment in money, time, and emotion. The home provides us with a sanctuary from the busy world. So why shouldn't we keep it comfortable? This is where Air King comes in. The company's business is to make homes more convenient and comfortable and to improve indoor air quality. 
Air King's products are known for their exceptional quality and performance. Air King fan is engineered for use in some of today's most demanding environments. The company's fans are widely known for their extremely powerful and durable motors, capable of circulating air in industrial settings, such as manufacturing plants and warehouses, and commercial facilities, like offices, schools, and hospitals. The company also has Baseboard Heater, Convertible Under Cabinet Range Hood with Light, and Ceramic Portable Heater with Adjustable Thermostat.
Resources
Address
820 Lincoln Avenue
West Chester, Pennsylvania 19380 United States
Contacts
Email: sales@airkinglimited.com / casales@airkinglimited.com
877-304-3785
610-696-8048