About AIR VENT INC
Manufactures a full line of residential and light commercial Attic & Foundation Ventilation products.
SHOP ALL
TOP CATEGORIES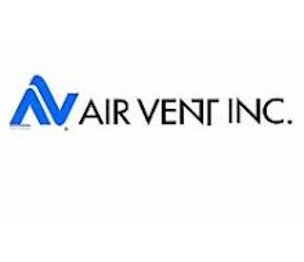 OVERALL CUSTOMER RATING
Air Vent manufactures a full line of residential and light commercial attic & foundation ventilation products, including high-performance ridge vent systems. It has been the leader in attic ventilation for over forty years. Over the years, Air Vent Inc. has invested heavily in independent research studies to further its understanding and enhance the design of high-efficiency attic ventilation systems. The company is based out of 4117 Pinnacle Point Dr, Dallas, TX, United States.
Air Vent assures its employees are fully engaged to exceed the needs of our customers, ensuring years of successful partnerships and mutual growth. The company aims to be the largest, best, and simplest service provider of ventilation products. It wants to put the needs of its employees first while delivering exceptional financial outcomes, associate engagement, and customer engagement. You can find a range of products from Air Vent here at DK Hardware.
Employee Centric Organization 
At Air Vent, the company dedicates the success of its company to the collective strength of its employees, in good times and in more challenging times. Its team came together and created a new level of community, culture, and family. Its team of over 2,500 employees stepped up to help each other, its families, and its communities. 
Air Vent is dedicated to producing high-quality ventilation systems for commercial and residential purposes. The company's superior quality management system has earned accolades worldwide for its innovation in this field. Before being sold and distributed, the company conducts rigorous quality control inspections in accordance with the highest industry standards. Air Vent's top products include Automatic Foundation Vent, Power Roof Ventilator, Continuous Soffit Vent, and Automatic Gable Shutter, to name a few.
Resources
Address
4117 Pinnacle Point Drive
Dallas, Texas 75211 United States
Contacts
Email: ventilation@gibraltar1.com
800-247-8368