About Air Wick
Connecting people to nature for over 70 years
SHOP ALL
TOP CATEGORIES
BEST SELLERS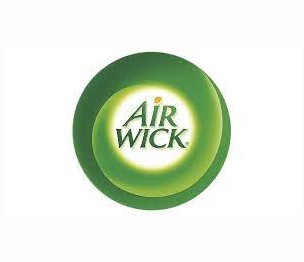 OVERALL CUSTOMER RATING
The story of Air Wick began in 1943 when it started offering its home fragrance products in the United States. Soon, word spread, and the demand for its premium scents grew, enabling the company to expand its business to reach homes in Europe, Canada, and Australia. Today, Air Wick's products are available in more than sixty countries. The company offers a wide range of home fragrance solutions, including Freshmatic room sprays, scented oils, room sprays, scented candles, stick-ups, other portable air fresheners, and aroma sphere liquid diffusers. With an extensive line of home scents ranging from floral, fruity, and gourmet fragrances to lavender, fresh linen, citrus, and more, the company has it all for your requirements.
In 1943, Air Wick opened as one of the first companies dedicated to air care. Today, the company's passion and dedication to crafting authentic fragrances have enabled it to reach #2 in the world for home fragrance products. The company's products have a captivating but never overpowering scent and are infused with 100 percent natural essential oils to create true-to-nature scent experiences. You can find a range of Air Wick's products here at DK Hardware.
Air Wick's home fragrance products were designed with a simple aim; to make sure your home is always fresh and inviting. With an extensive line of scents available, we are confident you will find the perfect fragrance pairing at Air Wick. The company's range of fragrances will help you feel grounded, relaxed, and alive. Explore our products and collections, and discover why it has never been easier to release the welcoming scent of home with Air Wick. 
AirWick is collaborating with World Wildlife Fund to help reseed 1 billion square feet of native wildflowers and grasslands in the Northern Great Plains. Also, the company's Scented Oils and Botanica has decided to collaborate with WWF to restore the greatest natural ecosystem in the United States, One Square Foot at a Time. 
Air Wick's range of authentic fragrances will help you fill any room with a beautiful scent that is both delightful and enchanting at the same time. The company's products are crafted from natural ingredients and natural essential oils. With cutting-edge devices designed to disperse the company's expertly blended scents, you can enjoy the best of nature in the convenience of your own home. Air Wick's scented oil refill will help you enjoy the refreshing aroma of Fresh Waters. Mist the fragrance throughout the day, so your home will always smell fresh and inviting for family and guests. 
Resources
Address
P.O. Box 224
Parsippany, New Jersey 07054 United States