About AIRREX
Supplier of various Electronic Controllers to domestic and overseas markets.
SHOP ALL
TOP CATEGORIES
BEST SELLERS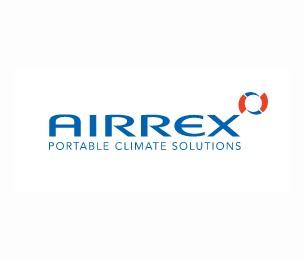 OVERALL CUSTOMER RATING
AIRREX was founded in January 1986. It began as a supplier of various electronic controllers to domestic and overseas markets. Based on the knowledge and accumulated experience, the company designed and manufactured several quality products, including mobile air conditioners, far-infrared heaters, and exhaust gas analyzers for small living appliances and vehicles, and has supplied them to domestic and overseas markets.
AIRREX has committed itself to becoming a company that continues to research and does its best to create a better living environment. The company's research center observes and responds to customers' changing demands quickly and develops its own products. The company's products are designed, produced, and quality-controlled in conformity with ISO9001 design requirements. You can find a range of AIRREX products here at DK Hardware.
Creating a Happy Living Environment 
Through ceaseless innovation and based on human dignity, AIRREX continuously strives to improve the quality of life of human beings. And AIRREX, with its management philosophy of creating contributions to human growth, works with clients through continual quality improvement and innovative technical development. 
Customer-Oriented Company 
AIRREX is a company with customer-oriented thinking that aims to create a happy living environment. The company strives to create a comfortable and pleasant living environment for customers with a wide range of products for business, household, and industry. It offers warmth and coolness by providing a far-infrared heater in cold winter and a mobile air conditioner in hot summer. The company's HEPA Air Cleaner is perfect for removing airborne particles down to 0.3 micron size with 99.97% efficiency.
Resources
Address
86, Gilpa-ro 71beon-gil
Michuhol-gu
Incheon, South Korea
Contacts
Email: simon@hdtek.com
+ 82-32-509-5834
+82-32-502-5519