About ALADDIN EQUIPMENT CO
Making
Quality Pool & Spa Replacement Parts Since 1950
.
SHOP ALL
TOP CATEGORIES
BEST SELLERS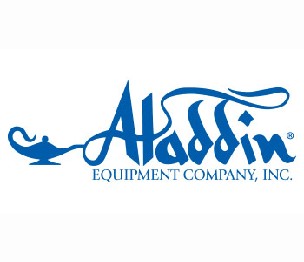 OVERALL CUSTOMER RATING
Aladdin Equipment Company has been engaged in serving the pool and spa industry for the past 70 years. Slowly and steadily, the company has reached a position where others have started to imitate it but never duplicate it. The company's catalog and cross-reference guide have become the industry standards. Aladdin Equipment Co manufactures the most extensive line of gaskets, baskets, and O-rings, with its exclusive PSR® Seal, Magic Lube, and WorldPool® Cartridges. All this innovation has made Aladdin Equipment the industry leader.
Aladdin Pool Products wants to thank its valued customers for their role in its success and promises to continue to provide them with the highest quality products and services. The company earns its stripes so that it can create loyal users. The company is committed to fully empowering people to capture and express life's moments professionally and personally. At Aladdin Equipment, the leaders believe that the future will continue to be shaped by its customers' evolving needs and the ideas and creativity of its employees. You can find a range of products from Aladdin Equipment Co. 
here
 at DK Hardware.
Holding Ourselves to the Highest Standard
Your safety and the environment's safety have been at the center of what Aladdin Equipment has been doing for the past 70 years. For this reason, before it ever contemplates introducing a particular product to the market, it does a thorough safety check on every component with the help of a team of more than 500 scientists and professionals. Some of the company's top products include Glue Mate, King Drain Flusher, and Winter Test Plug, to name a few.
Excellent Customer Service
The knowledgeable staff at Aladdin US is always on hand to assist consumers with ordering products. Their team's knowledge allows customers to order products from them with ease. The company specializes in large-scale shipping, and its foreign customer care representatives are certified in the shipment of hazardous items.
Resources
Address
900 Sarasota Center Boulevard
Sarasota, Florida 34240 United States
Contacts
800-854-2466
941-371-3732
941-371-4165