About Alliance Rubber Company
Makers of the finest Rubber Bands worldwide.

SHOP ALL
TOP CATEGORIES
BEST SELLERS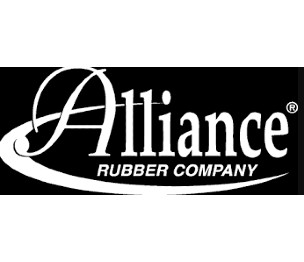 OVERALL CUSTOMER RATING
Company Profile
Beginning in 1923 with just a few rubber bands, Alliance Rubber Company has expanded into a reputable American maker of the finest rubber bands worldwide and numerous other cutting-edge products aimed at "Holding Your World Together." Today, the company is pleased to provide over 2,400 SKUs of packaging and promotional items to more than 60 countries, offering cutting-edge solutions for the home and business. Numerous industries rely on the company's products and services: Produce, floral, and grocers, Medical and pharmaceutical, Military and tactical, Commercial fishing, Packaging products, Direct mail and commercial printers, Health and beauty, Textile manufacturing, Dry cleaners and laundries, Facility and moving supplies.
Alliance Rubber Company has survived and thrived in economic conditions that have eliminated
almost all
other American band manufacturers. The company assures its USA customers that they will receive the ultimate
timely
experience in delivery and customer satisfaction. Simultaneously, the company continues to stretch its markets with new and innovative products. Alliance Rubber Company has a 155-plus
strong team
who enjoy a set of values and work together to make this world a better place to live. Check out a range of products from the company here 
at D.K. Hardware.
Alliance Rubber Company is engaged in providing its customers with the valuable resources they need to make an informed decision. The company's Resource Library contains various informative, educational materials related to its products and services. Also, the company's reusable and earth-friendly packaging helps you protect your products and provide consistent results every time. 
Preparing for 100 Years and Growing 
Alliance Rubber Company will be celebrating its centennial year on March 7, 2023, an amazing feat considering that less than 1 percent of U.S. businesses have achieved this remarkable milestone. The company is proud to join the tasty company of Kellogg's, Coca-Cola, Kraft Foods, Jim Beam, Jack Daniels, Yuengling, and many more. 
Most Alliance Rubber Company's bands are reusable and ready for handy bundling uses around your office, home, or workplace. Also, the company's rubberband is biodegradable and return to the earth quickly when disposed of. With the ever-increasing trend of eco-friendly packaging, manufacturers are constantly finding new ways to eliminate single-use plastics in their packaging. 
Resources
Address
845 W Market Street # A
Salinas, California 93901 United States