About Allied Tube & Conduit
Leading provider of Electrical Conduit Solutions.
SHOP ALL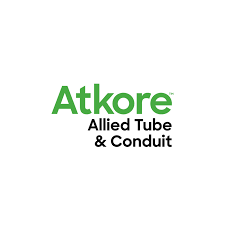 OVERALL CUSTOMER RATING
Allied Tube & Conduit® is a leading brand for EMT, IMC, and Rigid conduits made of steel, PVC, and Aluminum. We have products and engineered solutions to meet every application challenge and are continually evolving to serve you better. Since our founding in 1959, Allied Tube & Conduit® has embodied the same entrepreneurial spirit and innovation. We are positioned for continued growth, expansion and innovation, which means our best days – and products – are yet to come.
Our high-quality tube conduits are used for everything, from electrical raceways, sprinkler pipes, perimeter security, and structural tubes. We aim to have a solution that makes your business operations smoother and more efficient.

Innovative Conduit Designs
Our metallic conduit systems are patented for their innovative design, allowing for quick and easy assembly.
Made with the finest steel, our range of elbows, couplings, and nipples ensure durable and reliable function for electrical appliances.

More than anything, we prioritize the safety of our clients and ensure all our conduits are secure and easy to install.
Our galvanized, rigid-steel conduit is the heaviest and thickest electrical conduit ever made for corrosion resistance and non-combustibility.   
Resources
Address
16100 South Lathrop Avenue
Harvey, Illinois 60426 United States
Contacts
800-882-5543
708-339-1610