About ALLTRADE TOOLS LLC
Manufactures Innovative products for garages, homes, and worksites.
SHOP ALL
TOP CATEGORIES
BEST SELLERS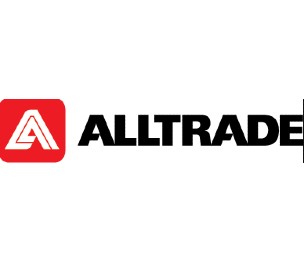 OVERALL CUSTOMER RATING
Company Profile
Alltrade Tools LLC is an industry leader in the designing, manufacturing, and marketing of innovative products for garages, homes, and worksites. Established in 1979, the company is privately held and maintains global sourcing, assembly, research, and sales facilities to serve customers on every continent. Alltrade offers the resources to partner with the world's largest retailers, decades of customer product experience, and the personalized touch to serve Mom and Pop businesses. 

Alltrade
is a private label supplier to some of the largest retailers in the world. The company is proud of the confidence and endorsement it has earned from its business partners. Also,
Alltrade
Tools spends significantly on R&D to improve quality, speed up manufacturing processes, and reduce costs. Its strong international following has been
established
by manufacturing high-quality products that stand the test of time. You can find a range of products from
Alltrade
Tools LLC here 
at DK Hardware.
Alltrade Tools employs market research, industrial design, in-house graphics capacity, and other marketing tools to deliver the most value to its customers. Thanks to this solid foundation, the company is fully capable and adaptable to meet the demands of a dynamic retail environment. 
Alltrade has repeatedly proven its ability to anticipate market and product trends. It positions its retail partners to capitalize on new products and categories much earlier than its competitors. Moreover, its close supplier relationships allow it to take products from concept to store shelf in record time.  
Alltrades Tools have earned a solid reputation for innovation worldwide, thanks to its more than 120 patents, owned or licensed. The company invests significantly in product development that ensures a steady stream of innovative products to create retail excitement and sales generation. 
Alltrade knows brand trust goes a long way to ensure a successful product sale. So it created and built sustained brand equity in all its key product categories. This multi-decade marketing investment has helped Alltrade company-owned brands to consistently receive top scores from customer surveys on key metrics such as quality, performance, trust, and value. Also, the company enjoys long-term licensing partnerships with leading global brands, which help create opportunities for its customers to leverage brand equity in new product categories. 
Solutions Tailored to You 
Alltrade Tools offers programs and products designed to meet the needs of DIY users and automotive, construction, and trade professionals. It provides a single-vendor solution for lift equipment, automotive tools, power tools, hand tools, outdoor equipment, lighting, home organization, outdoor gear, cargo control, and more.
Resources
Address
6122 Katella Avenue
Cypress, California 90630 United States
Contacts
310-522-9008
310-522-9066