About ALTENLOH BRINCK & CO INC
Provides
Engineered Fastening S
olutions
.
SHOP ALL
TOP CATEGORIES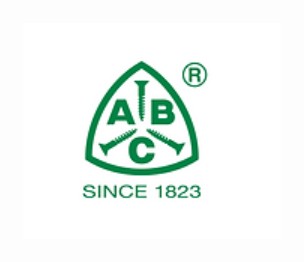 OVERALL CUSTOMER RATING
Altenloh Brinck & Co Inc. is responsible for the manufacture, sales, and distribution of its TRUFAST WALLS®, TRUFAST®, and SPAX® brands of engineered fasteners for the North American construction market. It has been a family-run company since its establishment in 1823 and has its headquarters in Bryan (Northwestern), Ohio, on the site of the former Trufast Corporation. Altenloh Brinck & Co operates a 196,000 sq. ft. complex in Bryan, comprised of engineering, administration, manufacturing, and central warehouse, in addition to an 11,000 sq. ft. state-of-the-art fastener heat treat facility in Pioneer, OH. Both facilities have ISO 9001:2008 certification. In August 2017, Altenloh acquired Rodenhouse Inc., later rebranded as TRUFAST WALLS®, as a strategic way for both companies to grow their fastener portfolio. 
Today,
Altenloh
Brinck
& Co US Inc. oversees businesses in the US, Australia, Europe, and Germany. In addition to manufacturing cold-formed fasteners, the company is also engaged in creating intelligent porous membranes, injection-
molded
components, assembly,
toolmaking
, and a multi-award-winning vocational training
center
.
Altenloh
Brinck
& Co concentrates on various
sectors, including the building of facades and roofs, the woodworking industry, and the medical and life science fields. You can find a range of products from
Altenloh
Brinck
& Co Inc. here 
at DK Hardware.
In 2003, Altenloh Brinck & Co Inc. established itself with the foundation of a holding company with three independent companies: ABC Umformtechnik, SPAX® International, and AZ – Ausrüstung und Zubehör. In 2006, it acquired the US-based company TRUFAST, a renowned manufacturer of roofing fasteners. In 2010, the company acquired the majority shares in SABEU, whose innovative solutions in injection molding and membrane production are in demand worldwide.  
Altenloh Brinck & Co Inc.'s mission is to make the highest quality products. So, it hires the best talent and spends significantly on R&D to create affordable, easy-to-use products. The company's top products include Spax Structural Screws Powerlags 4" L Washer Head, Spax Construction Screws Powerlags Washer Head, Spax Multi-Purpose Screws, and Spax Driver Bit T-Star Washer.
Resources
Address
2105 County Road 12C
Bryan, Ohio 43506 United States
Contacts
Email: contact@altenloh.us
419-636-6715