About ALTERRA MEDICAL LLC
Manufactures Industry-leading Medical Devices.
SHOP ALL
TOP CATEGORIES
BEST SELLERS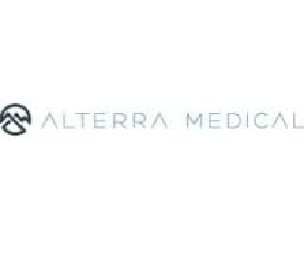 OVERALL CUSTOMER RATING
Company Profile
Alterra Medical is an industry-leading medical device company with proven success in catalyzing, capitalizing, and commercializing medical devices. The company partners with innovators throughout the entire product lifecycle – from finding ideas and concept feasibility to case validation and national distribution by its sales team. Alterra has a unique operating ecosystem of sister companies that offer expertise at every step of the product development timeline. 
Alterra Medical helps trailblazers bring their vision to life - and the market. The company helps its clients and customers focus on what they do best - developing medical innovations that save lives and improve quality of life. Also, the company helps medical device startups stay virtual and lean by supporting sales, marketing, and operations and
providing
a complete back office and customer service solution. You can find a range of products from Alterra Medical 
here
 at DK Hardware.
Alterra advises innovators on the journey from innovation to market adoption with KOL engagement, voice-of-customer research, and critical clinical validation studies. Also, the company provides hands-on execution support, from channel and distributor management to national GPO contracting.
Reducing Risk at Every Phase of Development
Altera Medical is engaged in helping companies scale through focused commercialization efforts and case support, both in the U.S. and in key international markets. By working together, the company can help fund, de-risk, and commercialize your device. The company's top products include the Alterra Medical Hand Sanitizer Pump and Alterra Medical Hand Sanitizer.  
Resources
Address
370 S 300 E
Salt Lake City, Utah 84111 United States
Contacts
Email: customerservice@alterramedical.com
+1-800-385-3592
https://www.alterramedical.com/