About Amano McGann
Providing Quality Parking, Payment, and Access Solutions.
SHOP ALL
TOP CATEGORIES
BEST SELLERS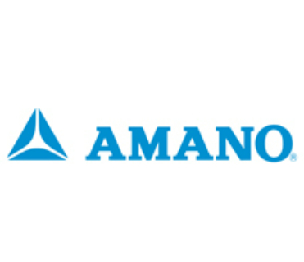 OVERALL CUSTOMER RATING
Amano has been a world-class parking technology market leader since 1931. The company has been manufacturing PARCS equipment domestically since 1979, delivering innovative solutions across Canada and the United States through its extensive network of offices and distribution partners. Being the largest PARCS equipment manufacturer in the United States, the company provides in-house software customization and advanced hardware solutions created by listening to the needs of its customers and clients. Amano's portfolio includes comprehensive solutions for access solutions, on- and off-street parking, and valet. 
Amano
McGann
is in the business of making products that deliver remarkable performance and stand the test of time. The company makes its success through innovation, rethinking how it does things, and, most importantly, by never standing still. By
providing
high-quality products, the company has earned many loyal customers. You can find a range of products from Amano
McGann here
at DK Hardware.
Technological and Business Leadership 
Amano strives to be a technical and business leader in manufacturing innovative access control solutions. Each day, the company works to expand upon its legacy of innovation, providing advanced solutions to meet the needs of its customers. Amano Access Control never stops investing in new and innovative products, technologies, and intelligent systems. 
Fueled by creativity, ingenuity, and an understanding of people's essential needs, Amano creates products to help individuals experience more than what is essential. By using quality materials, and excellent workmanship, the company upholds its uncompromising standards. The company's top products include Impro Key Fob and TOC922-1-0 Impro, to name a few. 
Resources
Address
2699 Patton Road
Roseville, Minnesota 55113 United States