About AMERICAN DISTRIBUTION & MFG CO
Diverse portfolio of food, treats, supplies and more for your business.
SHOP ALL
TOP CATEGORIES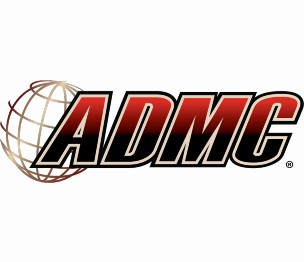 OVERALL CUSTOMER RATING
American Distribution & Mfg Co. (ADMC) is known for delivering industry-leading services and expertise to retailers. It is a family-owned and operated company and has a diverse portfolio of food, treats, supplies, and more for your business. Also, the company has developed and maintained lasting relationships with vendors and customers who share its commitment to offering quality products and services to the end consumer. Moreover, all American Distribution Centers are Food-Grade Certified facilities with access control and video surveillance monitoring 24/7/365.
American Distribution &
Mfg
Co
considers itself fortunate enough to be family-owned and
operated
for four generations, with more than 88 years of experience servicing retail and vendor partners in various channels. The company is constantly engaged in building upon its traditional values and offering its customers an expanded mix of services and products that will enable them to advance its business even further. You can find a range of products
from
American Distribution &
Mfg
Co
. here
at DK Hardware.
American Distribution and Manufacturing Co. began with Tony Duclos, Sr., in 1936, under Newport Feed. The company was in the business of selling livestock feed products on consignment from vendors. Also, Tony Sr. worked in the evenings at Seiger Refrigeration in St. Paul, MN, to provide cash flow for his new business. By doing this, he set a remarkable example of hard work and dependability for the family that would follow in his footsteps and take the company to greater heights.
The sons of Tony Duclos Sr., Gary and Tony Jr., built upon the foundation by creating a wholesale distribution and manufacturing company known as American AGCO, Inc. The family's third generation expanded the company's service area to include the upper Midwest and diversified its product offering to include a range of Farm & Fleet, Pet, and Wild Bird & Wildlife products. To take the company forward by ensuring timely deliveries, they created an independently operated trucking company known as American Logistics Services in 2000. In the same year, American Distribution & Manufacturing Company was established to demonstrate further the diversity of its mix of products and services.
With the fourth generation coming on board, the company's evolution continued. Thanks to the support of highly capable staff and tenured employees, AMDC has implemented the Brand Management concept, expanded to nine cross-dock facilities, added a second Distribution Center in Texas, and expanded its service area to include the eighteen states of the Central United States from the Canadian border to the Gulf of Mexico.
Resources
Address
7900 97th Street S Cottage
Grove, Minnesota 55016 United States
Contacts
(800) 737-2426
(651) 451-0708