About AMERICAN FIREGLASS INC
World's leading manufacturer of Fireplace, Fire Pit Glass, and related Burner products.
SHOP ALL
TOP CATEGORIES
BEST SELLERS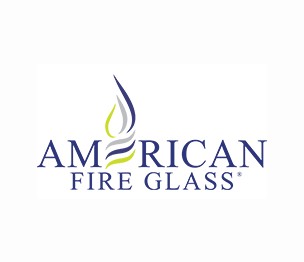 OVERALL CUSTOMER RATING
American Fire Glass is the world's leading manufacturer of Fireplace, Fire Pit Glass, and related burner products. It was founded by Matt and Kelly Doll in early 2004. Since then, the company has grown from a 400-square-foot garage with one owner-operator to a 20,000-square-foot manufacturing facility with a large customer service staff and sales representatives. The company's unique business models and stringent quality control requirements have contributed significantly to its growth. American Fire Glass strives for the best manufacturing and customer service. Also, it has made the INC. list of fastest-growing companies in the United States for three years straight.
American Fire Glass has an extensive network of resellers spread across a wide geographical area to give its customers easy access to its top-quality fire glass and hearth products. The company is happy to know that
almost all
reputed hearth products dealers, both
eCommerce
and conventional, across the United States and Canada, sell American Fire Glass products. You can find a range of products from American Fire Glass
here
at DK Hardware.
American Fire Glass has a proven track record of supplying some of the world's largest Fire Pit and Fireplace manufacturers. Its products are trusted and used by companies such as Tropitone, Designing Fire, O.W. Lee, Regency Fireplace, Ebel Lennox Hearth Products, Kingsman Fireplace, Napoleon, Monessen, Travis Industries, Pacific Energy, Montigo, Empire Comfort Systems, Valor, and many more well-known Fireplace and Fire pit manufacturers. The company's products are used in clubs, restaurants, homes, and hotels. 
American FireGlass products have been installed in popular places such as Target Field, The M hotel in Las Vegas, The Hard Rock Hotel San Diego, Hotel Lauberge Del Mar The Flamingo, and in the homes of many famous people such as Barry Zito of the San Francisco Giants, Courtney Cox And David Arquette to name a few. The company has a stunning clientele list that includes some of the most renowned brands in the industry, such as Amazon, The Home Depot, Menards, Bed Bath and Beyond, Designing Fire, Monessen, Regency Fireplace, Pacific Energy, Lennox Hearth Products, Kingsman Fireplace, Travis Industries, Napoleon, Empire Comfort Systems, Montigo, and Valor, to name a few.
Fire Glass strives to achieve excellence in everything it does, including using the best materials, implementing stringent quality controls, employing state-of-the-art manufacturing processes, and hiring the best people to man all the processes. The company leaves no stone unturned in its quest to be the best! The company's Stainless Steel Drop-in Fire Pit Pan is manufactured from 304 stainless steel for durability. It is suitable for outdoor vented natural or propane gas-burning fire features and includes a 1/2 bottom gas inlet for easy installation. 
Resources
Address
570 Third Street
Lake Elsinore, California 92530 United States
Contacts
Email: info@americanfireglass.com
+1-888-264-1017
https://americanfireglass.com/