About AMERICAN GARDENWORKS INC
Renowned manufacturer of quality metal products.
SHOP ALL
TOP CATEGORIES
BEST SELLERS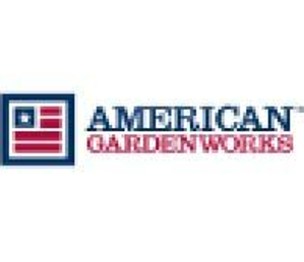 OVERALL CUSTOMER RATING
American GardenWorks is known for manufacturing quality metal products proudly created in America. The company feels pride in continuing its tradition of producing premium quality metal products made in the USA with American-made steel. Before powder coating, the company pre-treats its products with a conversion coating, which aids in paint adherence and avoids corrosion. Customers can always count on American GardenWorks to be competitively priced. Since American GardenWorks manufactures 100% in the USA, it always ships its customer's orders 100% and on time. 
The philosophy of American
GardenWorks
is straightforward. It offers quality products at affordable prices with a "mainstream" design
that appeals
to its customers. The company also incorporates current
color
and design trends so that its product line will always enhance the beauty of any indoor or outdoor application.
GardenWorks
provides merchandising solutions for all product categories suitable for all retail environments, complete with "eye-catching" point of sale, space-saving features, and distinctive merchandising elements. Every year, the company adds new goods and categories and continues to assess its current offerings. American
GardenWorks
intends to consistently uphold this mindset to become a respected provider. You can find a range of products from American
GardenWorks
Inc. here 
at DK Hardware.
It all started in 2008 when an Indiana entrepreneur, Gene McGowen, purchased the former Whiskey Barrel Planter Company. He immediately started making significant changes, beginning with the company's name. He changed the company's name from "Whiskey Barrel Planter Company" to "American GardenWorks." Slowly and steadily, the company became a leader in merchandising with extensive expansion in its product lines & assortments while improving product quality and expanding retail distribution.
Products You Can Count On
American GardenWork's success is mainly because of its numerous display assortments. For almost all its products, various quantity and sizes are available, making for easy creation of a "retail destination" for its customers. The American GardenWorks Steel Garden Trellis is made from premium-grade materials and will easily give you years of trouble-free operation.
Resources
Address
407 South Adeway Road
Fowler, Indiana 47944 United States
Contacts
(765)-869-4033
(765)-869-4533