About American Metalcraft, Inc
Manufactures a full line of Kitchen and Catering Supplies.
SHOP ALL
TOP CATEGORIES
BEST SELLERS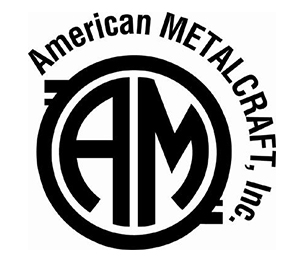 OVERALL CUSTOMER RATING
Company Profile
Incorporated by Archer Kahn in the late 1940s, American Metalcraft initially produced hubcaps for Tucker Torpedo. Over the next decade, the company expanded into manufacturing pizza pans and became the first company to make Chicago-Style, deep-dish pizza pans. Simultaneously, American Metalcraft also produced stainless steel plate covers. The late 1950s saw the company expanding to selling copper shapes and bowls. In 1961, the company came under the leadership of Herbert Kahn, the founder's son. Under the new leadership, the company imported its products from overseas. The years that followed saw the company manufactures a full line of kitchen and catering supplies including pizza supplies, bar supplies, buffet supplies, and plate covers.

With service experience of over 70 years, American Metalcraft has proven itself as a leader in the manufacture of kitchen and catering supplies. Defined by trade expertise and innovation, the company shows no signs of slowing down and makes all possible efforts to provide the solutions its customers need.
Dinnerware

American Metalcraft's design proficiency for food presentation is reflected through its dinnerware collections, available in an array of colors.
From cocktail shakers to corkscrews and bottle stoppers, American Metalcraft's creatively designed bar supplies are available in all sizes and shapes.
American Metalcraft offers cast iron, bamboos, porcelain and glass bowls, tubs, buffet ware, trays, and more, that feature economy and variety.
Pizza Pans and Supplies

Designed for everyday heavy use, American Metalcraft's line of pizza pans and supplies are manufactured to reflect the company's strong heritage.
Kitchen Accessories
American Metalcraft's full spectrum of kitchen accessories - gravy boats, mini cookware, and plate covers - aid foodservice operations.
Tabletop Accessories
American Metalcraft's tabletop accessories are designed and dedicated to professional catering services.
Resources
Address
3708 N River Road Suite 800
Franklin Park, Illinois 60131 United States
Contacts
Email: requests@amnow.com
800-333-9133
800-333-6046