About AMERICAN POWER PULL CO
Manufactures Quality equipment for Pulling, Lifting, Stretching, Lowering, and Moving products in Commercial Applications.
SHOP ALL
TOP CATEGORIES
BEST SELLERS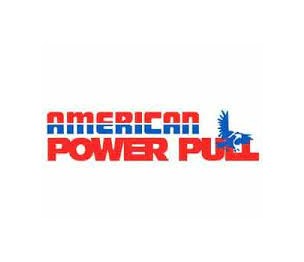 OVERALL CUSTOMER RATING
American Power Pull Corp. was estabished in 1919. Since then, it has been providing quality equipment to its customers. The company produces a full line of reliable products for lifting, pulling, stretching, lowering, and moving. The company's products are made from the best material and components and last a long time. You can easily find the company's products at many hardware and tool retailers. American Power Pull Corp's shared principles of sustainability, community, innovation and consumer value motivate it to make products that deliver high-end performance.
The knowledgeable staff at American Power Pull is always on hand to assist consumers with ordering products. Their team's knowledge allows customers to order products from them with ease. The company provides opportunity, growth, and support to all American Power Pull Company family members worldwide. Through a consistent focus on exceeding customer expectations, the company strives to be the first choice for dependable, high-quality products that help its customers save money, energy, and resources while maximizing their comfort and productivity. You can find a range of American Power Pull Co products here at DK Hardware.
American Power Pull Co is committed to manufacturing and marketing lines of products to meet the specific needs of its consumers and their industries. It has a great history of dependability that customers have come to know and love. The company's top products include Power Pull Mini Load Binder, Strap Puller, Power Pull Ratchet Load Binder, and Cable Puller, to name a few.
American Power Puller Company earns its stripes to create loyal users. The company is committed to fully empowering people to capture and express life's moments professionally and personally. At American Power Pull Company, the leaders believe that the future will continue to be shaped by its customers' evolving needs and the ideas and creativity of its employees.
Resources
Address
2022 S Defiance Street
PO Box 96
Archbold, Ohio 43502 United States
Contacts
Email: rmosher@americanpowerpull.com
(419) 335-7050
(419) 335-7070