About American Tape
Manufactures superior performance Tapes and Masking products.
SHOP ALL
TOP CATEGORIES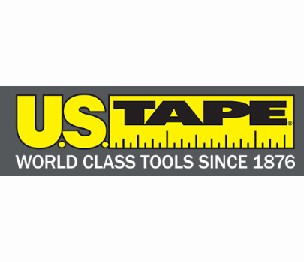 OVERALL CUSTOMER RATING
Intertape and American Brand Painter's Tape and Masking Tape products are designed for exceptional performance in various applications such as paint masking, holding, splicing, light-duty, bundling, packaging, and many more. The premium-grade products of the company have set the standard for the most demanding industrial, transportation, and painting industry applications. Customers have recognized American Tape in the Automotive Aftermarket for being a major driving force in the design and delivery of high-quality masking tape products that solve its problems. Intertape Polymer Group bought it in 1997.
American Tape's shared principles of sustainability, community, innovation, and consumer value motivate it. The things the company manufactures and how it interacts with the people who
manufacture
them reflect these principles. The company is committed to fully empowering people to capture and express life's moments professionally and personally. At American Tape, the leaders believe that the future will continue to be shaped by its customers' evolving needs and the ideas and creativity of its employees. You can find a range of products from American Tape
here
at DK Hardware.
With tapes ranging from production to premium grade, the American Performance Series masking tapes are designed for a broad range of industrial applications. The company's top products include Fine Line Specialty Masking Tape, Medium Grade Masking Tape, and Utility Grade Duct Tape.  
Commitment to Customer Service
American Tape has the distinct advantage of leveraging the technical expertise, extensive knowledge, and full bundle of products from Intertape Polymer Group. It strives for quality to provide the very best in personalized customer service. The company's experienced staff is knowledgeable and will be there to guide you through the entire buying process.
Resources
Address
2452 Quakertown Road Suite 300
Pennsburg, Pennsylvania 18073 United States
Contacts
+1-800-472-8273
+1-800-582-8273
https://www.ustape.com/