About AMERICAN VALVE INC
Manufactures Durable and Dependable Plumbing Products.
SHOP ALL
TOP CATEGORIES
BEST SELLERS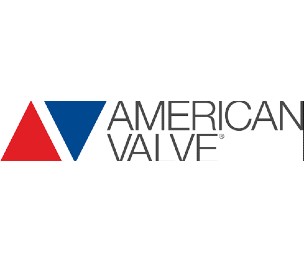 OVERALL CUSTOMER RATING
For more than a century, American Valve has produced high-quality plumbing products. It manufactures ball valves, thermoplastic valves and fittings, plumbing valves, and specialty plumbing products. The company aims to provide its customers with premium quality products at affordable prices. Its products are durable and dependable, helping prolong the life of piping systems and other equipment. The company is committed to quality in every stage of its engineering and manufacturing processes. It meticulously constructs items that safeguard pipes, avoid damage to plumbing systems and other equipment, and provides high-quality outcomes for each plumbing product.
American Valve believes quality to be one of its most important values. It thinks that it can reduce plumbing maintenance and equipment replacement by designing products with premium components. It takes
great pride
in the company's distinctive,
cutting-edge
approach to plumbing valves and specialty plumbing items. You can find a range of products from American Valve
here
at DK Hardware.
Superior Quality Products
American Valve's products are engineered from the highest quality material and designed to minimize harmful chemicals' impact on people and the environment. Its customers also enjoy features like zero leakage and buildup resistance. The company's products are backed by its incredible customer service, which it is confident is the best in the industry. The company's Scale Prevention System ScaleRX Water Heater does an excellent job of protecting your water heater from limescale buildup and keeps it running efficiently. Moreover, it requires no power supply, batteries, chemicals, or filters to function.
American Valve's shared principles of sustainability, community, innovation and consumer value motivate it. The things the company develops and how it interacts with its employees who manufacture them reflect these principles.
Resources
Address
4321 Piedmont Parkway
Greensboro, North Carolina 27410 United States
Contacts
Email: sales@americanvalve.com
1-800-645-0101
1-800-876-0109