About Ames True Temper Company
Manufactures high-quality Garden and Lawn Tools.
SHOP ALL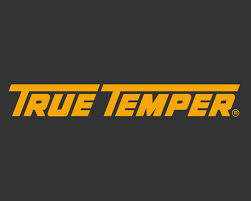 OVERALL CUSTOMER RATING
The AMES story started in 1774 when Captain John Ames began to produce the country's first shovels. Since then, the company has helped build America despite war, peace, economic booms, and busts. Along the way, AMES has also experienced its fair share of adventure—it has gone on trips to Antarctica, dug for gold, and constructed at least two of the Seven Wonders of the Modern World. And much like America, the company continues to work hard to create the next world wonder.
Ames True Temper Company considers quality one of its most highly regarded values. The company believes that by engineering products with quality materials and to the highest possible standards, it can solve the problems of its customers and win their hearts. The company takes pride in its innovative approach to creating lawn and garden tools. Find a range of Ames True Temper Company
products
here
at DK Hardware.
Since 1774, Ames True Temper Company tools have been built in America. Today, the company continues to simplify your life and make your favorite places look beautiful. With a complete line-up of innovative lawn and garden tools, we are confident you will find your pick. You can take a look at the exceptional AMES hose reel. It easily mounts to the wall and provides an incredibly simple solution to hose storage. The company's spades are one of the best in the world. They have exceptional craftsmanship and are ideal for digging narrow trenches and cleaning out already dug ditches.
Ames Tools consider honesty and integrity paramount in all communications with customers, co-workers, vendors, and competitors. The company is guided by a pursuit of the truth and seeks growth by identifying market needs and creating value-delivering solutions.
Resources
Address
500 S Cameron Street
Harrisburg, Pennsylvania 17104 United States