About Andersen Company
America's Performance Mat Manufacturer.
SHOP ALL
TOP CATEGORIES
BEST SELLERS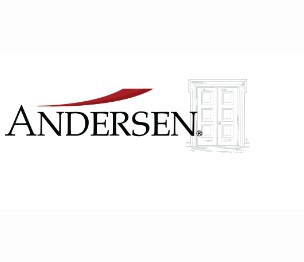 OVERALL CUSTOMER RATING
The legacy of Andersen Company began in 1974. Since then, it has become the leader in developing and producing solution-based, high-quality mat products. Andersen's commitment to customer service, fast shipments, and product quality are unmatched. With beginnings in the Janitorial and Sanitary supply markets, the company has expanded into other markets, including Safety, Floor Covering Food Service, and Commercial Catalog.
Since its inception, Andersen Company has grown and changed quite a bit over the years. It began as an online distributor for several major and smaller commercial, industrial, and sports floor matting manufacturers and importers. The company hasn't cut ties with some of the manufacturers it has been working with and still offers a wide range of commercial carpet-like mats and industrial anti-fatigue floor products. You can find a range of products from Andersen Company here at DK Hardware.
Environment-Friendly Company
The Andersen Company is dedicated to reducing its environmental impact. As a crucial and fundamental component of its corporate strategy and operational practices, the company is focused on continuously improving its environmental performance. It recycles the majority of the metal, paper, plastic, cardboard, carpet, and rubber waste it produces, and it has also cut the amount of garbage going to landfills by about 80%. Andersen's dedication is also evident in its development of over 50 mat styles created with recycled raw materials.
Andersen's customers know it as a fact that the company's mats offer unmatched quality and performance. Today, the company provides about ten types of interlocking floor tiles and quality water-draining floor mats that can be used for industrial and commercial purposes as well as in residential saunas, custom-built showers, or around hot tubs and swimming pools. Hog Heaven anti-fatigue mats, Waterhog entry mats, and digitally printed Classic Impressions Logo mats are a few of our significant innovations.
Resources
Address
3125 N Yellowstone Highway 102
Idaho Falls, Idaho 83401 United States
Contacts
Email: customerservice@anderseninc.com
+1-208-523-6460
https://help.andersenhitches.com/