About Anest Iwata USA
Manufactures Air Compressors, Vacuum Pumps, and Spray Equipment.
SHOP ALL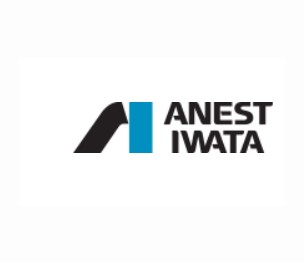 OVERALL CUSTOMER RATING
Company Profile
Founded in 1926, Anest Iwata USA is one of the most renowned professional air compressors, vacuum pumps, and spray equipment manufacturers. Anest Iwata USA is a subsidiary of its corporation in Japan. The brand works in two specific market divisions that thrive for excellence in providing innovative and high-end technologies and services. The air engineering division of the company offers oil-free air compressors for a variety of industries such as food & beverage, pharmaceutical, research & development, and industrial.
Anest Iwata's aspirations define the determination to continue putting active efforts into inventing new and innovative technologies for the future. With new challenges, the brand is constantly trying to develop high-end and intelligent technology to become Number one in each market. Find the whole range of products from Anest Iwata here.

Anest Iwata is the first brand in the world to develop an air-cooled dry scroll vacuum pump that helps high-end industries in semiconductor/electronics, universities, and research institutes. With its high-tech painting equipment, the brand has captured over 60 percent of Asia's industrial spray equipment market.
Equipment for All Finishing Requirements
The brand provides solutions for various coating applications, including wood, plastic, specialty, or automotive refinishing. Whether you are an extensive process system integrator or a custom car restorer, products such as Anest Iwata Spray Guns, Gravity Feed Specialty Spray Gun, Gravity Feed Airbrush, and Gravity Cup Lid with the finest state-of-the-art technologies will fulfill all your finishing needs.
Since the inception of Anest Iwata, "Trustworthy & Sincere" has been the brand motto to keep delivering the highest level of quality, technology, and service through the products. The company runs on this central principle that says "customer first" to fulfill the needs in various markets.
Active with Newest Technology
In 2020, Anest Iwata won a design award for the innovative design of the WIDER1 spray gun. With a new slogan, "Active with Newest Technology" and new achievements, the brand is working towards becoming a company that is always vigorous and possesses cutting-edge technologies.
Resources
Address
10148 Commerce Park Drive
Cincinnati, Ohio 45246 United States
Contacts
+1 (800) 470-7068
+1 (513) 755-3100
+1 (513) 755-0888