About Ansell Limited
Delivers high-quality body protection products for various industrial applications.

SHOP ALL
TOP CATEGORIES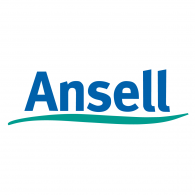 OVERALL CUSTOMER RATING
For over 125 years, Ansell Ltd. has delivered advanced protection solutions to millions of customers at home or on the job. The same dedication to quality and innovation that started with Eric Ansell, continues today, as Ansell has grown to serve 25 global industries in 120 countries in ways that shape and protect our modern world. Our innovative and advanced technology products provide the best possible protection against risks in hazardous areas.
Ansell Ltd. Is committed to protecting people who work in critical environments. Our protective gloves from BioClean, Microflex, and TouchNTuff are trusted by customers to keep them completely safe and contamination-free. 

In 1946, Ansell Ltd. developed its first automated glove dipping machine. Since then, Ansell diversified its product range to include industrial hand protection gloves, exam gloves, and more.

We provide special disposable garments for head-to-toe protection and minimal contamination during crime scene investigations, forensics, aseptic filling, medical and biotechnology operations.

Manufactured from high-quality materials in controlled environments, our protective facemasks provide efficient bacterial filtration. They are also equipped with loops and clip connectors for quicker and safer fastening. 

Ansell gloves are widely known for effective protection in medium-duty physical environments. All our industrial hand protection gloves provide defense against abrasions, cuts, and punctures, with a translucent unlined base for easy cleaning.