About AP&G CO INC
Provides integrated Pest Management Tools for Professionals.
SHOP ALL
TOP CATEGORIES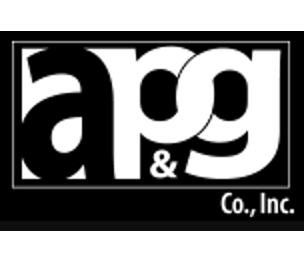 OVERALL CUSTOMER RATING
AP&G Co. Inc. is an industry leader in manufacturing of Intelligent Pest Management solutions. The company utilizes a science-based approach to create high-quality products for insect, rodent, and mosquito management. AP&G Co. strives to leave no stone unturned to develop its product line. The company's glue is its bond, backed by more than 65 years of experience. Its products are field-tested under the harshest conditions to ensure maximum reliability for pest control experts.
With a strong dedication to R&D, AP&G outdoes its competitors by producing high-quality products. The company spends a lot on R&D to improve quality, speed up manufacturing processes, and reduce costs. The company's products are designed to offer a safe and toxic-free way of stopping the spread of disease. Its strong international following has been
established
by manufacturing great products that deliver every time. You can find a range of products from AP&G here 
at DK Hardware.
It all started in the early 1950s with the production of specialty adhesives. AP&G introduced the Catchmaster® brand in 1977 to deliver Intelligent Pest Management solutions. The company takes pride in its continued support of Pest Management Professionals worldwide. From its birth in Brooklyn, NY, USA, to its current home in Bayonne, NJ, USA, the company has grown into an international company supplying to over 70 countries worldwide.
AP&G Co. Inc. believes monitoring is a foundation for Intelligent Pest Management and all its products reflect this belief. The company's products allow its customers to monitor insects, rodents, & mosquitoes with confidence. The company's Catchmaster Fly Trap, Catchmaster Glue Trap, and Catchmaster Glue Board are some of its bestselling products.
Resources
Address
75 E 2nd Street
Bayonne, New Jersey 07002 United States
Contacts
Email: info@apgpestproducts.com
800.458.7454
718.439.0039