About Aqua ChemPacs
Manufactures dissolvable Cleaning Chemicals.
SHOP ALL
TOP CATEGORIES
BEST SELLERS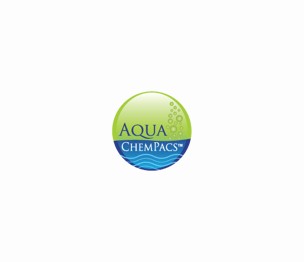 OVERALL CUSTOMER RATING
Aqua ChemPacs is much more than a chemical manufacturing company. It has dedicated itself to improving the world around it. The company is the industry leader in 100 percent dissolvable concentrated liquid chemical pacs. Aqua ChemPacs is relentlessly focused on innovation in the cleaning products world to delight its customers and help protect the planet. The company's reusable bottles with its dissolvable ChemPacs have already prevented millions of plastic bottles from entering landfills. The company's dedicated team works incredibly hard day in and day out to continue that trend.
Aqua ChemPacs is the industry leader in packaging quart-sized, dissolvable liquid chemical pacs. Quality is evident in every phase of the company's operations. From supplier partnerships to inventory and customer service, Aqua ChemPacs takes pride in setting the standard in everything it does to deliver the highest quality products to its customers. Check out a range of products from Aqua ChemPacs here at DK Hardware.

Aqua ChemPacs is a reliable white-label and private-label cleaning products provider. Its dissolving formulations are tested by in-house experts in a laboratory with advanced customization capabilities. The company is trusted by major brands and Fortune 500 companies. The company also has an in-house graphics department that will help set you up with the look and feel that suits you best. Aqua ChemPacs's disinfectant cleaner is designed to provide effective cleaning, deodorizing, and disinfection for nursing homes, hospitals, schools, hotels, and other places where housekeeping is of prime importance.
Aqua ChemPacs has made its mission to make cleaning more sustainable and keep businesses and people safe, clean, and happy. Its team of industry professionals has a combined experience of more than 100 years. ChemPacs continues to innovate and develop product formulations to affirm its dedication to improving the world around us.
Resources
Address
2693 Philmont Avenue
Huntingdon Valley, Pennsylvania 19006 United States