About AQUABOND
Provides professional grade Sealants, Adhesives, and Crack Repair systems.
SHOP ALL
TOP CATEGORIES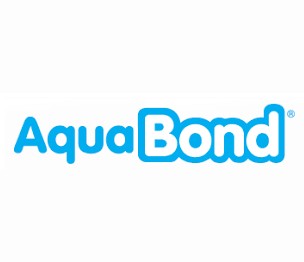 OVERALL CUSTOMER RATING
AquaBond is the country's premier supplier of professional-grade sealants, adhesives, crack repair systems, and tools for spa, swimming pool, fountain, and water feature repair and maintenance. At AquaBond, all products are formulated for top-notch performance, whether you are repairing coping, fixing fiberglass or vinyl pool liners, sealing leaks around light rings, repairing leaky pool step gaskets, skimmers, main drains and return lines, attaching pool tile, or repairing pumps, hoses, or stainless steel filters. The company also makes exceptional concrete crack or fracture repair and stabilization products.
AquaBond
is committed to a higher form of customer support. The brand's team of experts is available to help with projects, big or small. They know all about
Aquabond
products, have a substantial level of
expertise
with construction and DIY projects, and will serve you with an ample amount of care. You can find a range of products from
AquaBond
here
at DK Hardware.
Whether you want to restore, remodel, renovate, or maintain your pool, Aquabond has the products you need. Pool professionals worldwide depend on them for repair works at hotels, fitness centers, water parks, municipal pools and fountains, schools, summer camps, colleges... and more. The company sells Adhesive Butyl Tape, Static Mixer, Concrete Repair Compound, Structural Repair Compound, and Manual Dispensing Gun, to name a few of our top products.
AquaBond earns its stripes so that it can create loyal users. The company is committed to fully empowering people to capture and express life's moments professionally and personally. At Aquabond, the leaders believe that the future will continue to be shaped by its customers' evolving needs and the ideas and creativity of its employees.
Resources
Address
6444 E. Spring Street #275
Long Beach, California 90815 United States
Contacts
Email: info@aquabond.com
+1-714-961-1420
+1-714-961-1422
https://aquabondadhesives.com/