About AQUASHIELD NORTH AMERICA LLC
Offers Stormwater Treatment Solutions.
SHOP ALL
TOP CATEGORIES
BEST SELLERS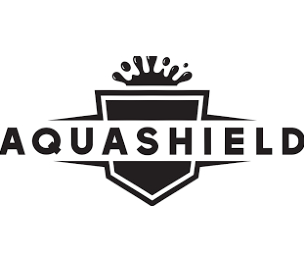 OVERALL CUSTOMER RATING
Aquashield North America LLC manufactures products to meet the challenges associated with construction site discharges, post-construction stormwater runoff, and rainwater harvesting. It is a team of engineers, curious and solution-minded, focused on innovation to provide good clean water. Daily, Aqua Filter System tackles stormwater problems and designs solutions for engineers. AquaShield continues to grow honestly and ethically by working hard, being smart, and having fun. Its workforce is courteous, helpful, responsive, and well-trained.
​
AquaShield
is a well-known provider of
stormwater
treatment solutions,
operating
through its unwavering dedication to quality and unmatched customer service. The company has
established
itself as one of the fastest-growing
stormwater
treatment solution providers by designing affordable, easily installable, and simple-to-use products. The company's products meet the demands of
virtually any
customer, be it a country or a community. You can get your hands on a range of products
from ​
AquaShield
here
 at DK Hardware.
Inventing Outstanding Solutions
To meet the ever-growing need for filtration and pollutant removal from stormwater runoff, AquaShield is constantly engaged in designing and manufacturing integrated product solutions that exceed the water quality standards expected in today's rapidly evolving stormwater community. The company has a range of products in its portfolio. The company's Soda Maker GoZero and Carbonator Bottle are some of its bestselling products, to name a few.
​AquaShield has made its mission to be the vanguard for providing technology that gives higher quality usable water to every community that needs it. Also, the company partners to deliver green infrastructure products associated with underground infiltration, permeable pavers, and underground storage using modular polyethylene structures.
Resources
Address
2733 Kanasita Drive Suite 111
Chattanooga, Tennessee 37343 United States
Contacts
(888) 344-9044
(423) 870-8888
(423) 826-2112