About AQUATRON ROBOTIC TECH LTD
Manufactures high-quality Automatic Pool Cleaners
.
SHOP ALL
TOP CATEGORIES
BEST SELLERS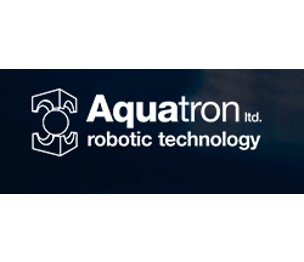 OVERALL CUSTOMER RATING
Aquabot
Aquatron
Robotic Tech Ltd. is an industry leader in manufacturing advanced and durable cleaners. The company has over twenty years of experience in this field and is renowned for making some of the best pool cleaners in the world.
Aquabot
offers complete and diversified lines for residential and commercial swimming pool robotic cleaners, keeping pools of any size or shape clean. The company's automatic cleaners remove more debris and finer particles than any other automatic pool cleaner on the market. Also, they
substantially reduce
the amount of chemicals needed, ensuring a safer, cleaner, and healthier pool for you, your family, and your friends.
Aquatron
Pool Cleaners is committed to developing and producing a wide selection of products while
maintaining
the best quality of service. For example, the company's
Cosmy
The
Bot
is engineered with advanced technology and delivers top-of-the-line performance.
Aquatron
Inc. has a rigorous testing process for each product manufactured, resulting in superior and dependable products that last. You can get a range of products from
Aquabot
Aquatron
here
at DK Hardware.
Aquabot Aquatron is passionate about ensuring that its customers enjoy the ultimate, clear, and purified pool water attainable. The company's R&D engineers have introduced innovative solutions, producing higher quality, durable, and improved user-friendly units. This is reflected in the range of products the company offers for most pools around, as well as units under development and currently marketed state-of-the-art units.
Aquatron Robotic System believes that its customers' needs come first and that service is a mission for them. The company services its units globally through a vast network of distributors and service centers. Each of these centers is staffed by personnel trained, guided, and certified by Aquatron.
Resources
Address
7912 Industrial Village Road
Greensboro, North Carolina 27409 United States
Contacts
Email: USMARKET@aquatron.co.il
(833-469-2782)