About AR NORTH AMERICA INC
World's largest manufacturer of Pressure Washer Pumps.
SHOP ALL
TOP CATEGORIES
BEST SELLERS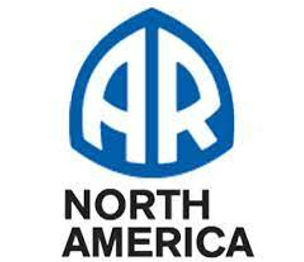 OVERALL CUSTOMER RATING
AR North America (ARNA) is the world's largest manufacturer of pressure washer pumps. It is an independently operated division of
Annovi
Reverberi
(AR), based in northern Italy. AR North America is a privately owned company that has been product-orientated since its humble beginnings in 1958. For the past six decades, it has been designing, developing, and building pumps with passion and integrity: these have been the milestones of the company's success. Millions of AR North America's pumps are being used every day worldwide, in a multitude of applications, from crop spraying in
Zaire
to pressure cleaning in Australia. The company's success was further enhanced with the founding of ARNA in 1989 under the expert guidance of Ralph Notch. Starting with a one-person operation, AR North America has grown to employ a dedicated and experienced staff of 43, housed in an expanded 110,000-square-foot facility just north of Minneapolis.
AR North America has made its mission to build the future on the experience of the past.
It spends time understanding the needs of personnel and stakeholders and then acts accordingly to do the best for each of them. The company keenly focuses on the changing market trends and ideas to design equipment around the real and ever-evolving demands of its customers. As a supplier to the top-level OEMs for the diaphragm, plunger, and vacuum pumps, AR North America's product lines
remain
the first choice when quality matters. You can get your hands on a range of products from AR North America
here
at DK Hardware.
Customer-centric Organization
AR North America has a fully equipped and staffed service department, extensive test facilities, and a shipping department, which enables it to get up to 300 shipments a day on its way to our customers. The company offers excellent technical support and customer service, not just for the AR pumps but also for its full range of Mec-Line high-pressure accessories, Blue Clean electric pressure washers, and all related spare parts. 
Extensive Range of Products
AR North America's inventory levels run into millions of dollars at any time. By focusing on the market trends and the needs of its customers, the company kept improvising and currently has a comprehensive portfolio of products. The company's top products include a pressure washer brush kit, pressure washer hose, and quick connect plug coupling, to name a few.
Resources
Address
140 – 81st Avenue
Northeast Fridley, Minnesota 55432 United States
Contacts
(800) 893-4235
(763) 398-2008