About ARDEX LP
Global leader of high-performance building products
.
SHOP ALL
TOP CATEGORIES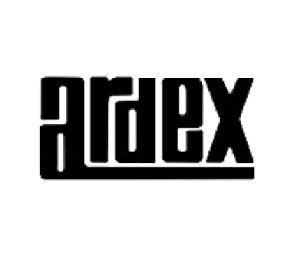 OVERALL CUSTOMER RATING
ARDEX LP is a leading global manufacturer of Engineered cements, adhesives, and high-performance building products. It was founded in 1949 and has been growing strong for over 80 years. The ARDEX Group is comprised of 36+ production facilities and 53+ subsidiaries. The company sells its products under different brands, which include Ceramfix, DTA Quality Tools, Dunlop, Gutjahr, Henry, Knopp, Logato, Nexus adhesives, Pandomo, Quicseal, Seire, Wakol, Wedi, and many more. The ARDEX group covers the globe in more than 50 countries, with two thousand employees ready to serve you from its subsidiaries.
The R&D team at ARDEX designs products that
establish
new industry benchmarks. Scientists perform hundreds of tests on a formula before it graduates to field testing. Carefully sourced raw materials are passed through stringent quality control testing to earn admission to the manufacturing process.
The ARDEX
floor trowels
and adhesives are renowned for their remarkable quality and performance.
These same standards of excellence are extended by ARDEX professionals who
provide
exceptional
customer service that sets them apart from other manufacturers. You can find a range of products from ARDEX
here
at DK Hardware.
ARDEX is a family-owned company with people of integrity who constantly strive to enhance its production, quality, and product development through digital technologies. The company fosters social responsibility and agile innovation for efficient building and construction systems.
ARDEX has made its mission to be the world's leading solution and service provider of innovative building systems. At ARDEX, the essence of its culture is built on meeting global standards in every aspect of its business. It reflects the extreme passion and enthusiasm that drives the organization.
Resources
Address
400 Ardex Park Drive
Aliquippa, Pennsylvania 15001 United States
Contacts
Email: info@ardexamericas.com
+1 888 512 7339